10 Recipes to Make For A Labor Day Cookout
Posted by Sam Dodd on Monday, August 17, 2020 at 11:12 AM
By Sam Dodd / August 17, 2020
Comment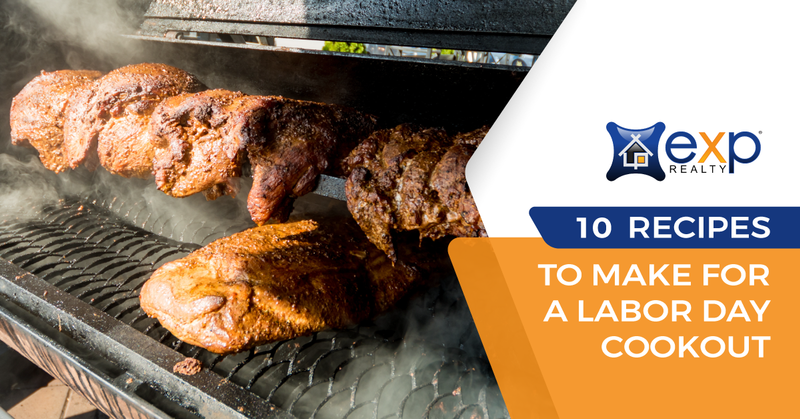 Even though summer is coming to an end, there's still some time to enjoy the nice weather, gather with family and friends and have one more last bash cookout as you celebrate Labor Day in Cedar City. Anytime you can get a Monday off work and spend some time with the people closest to you it's something to be celebrated. If you're looking for some recipes to spice up your Labor Day cookout, you're in the right place. Here are 10 recipes to make your Labor Day in Cedar City cookout one to be remembered.
Mango Salsa
Everyone has had the traditional tortilla chips and salsa before, but if you're wanting to take your appetizer game to the next level, consider making a salsa that is loaded down with avocados, strawberries, and of course, mangos.

Avocado Dip
Speaking of avocados, you can find a recipe that only takes five ingredients and five minutes to make. That gives you plenty of time for another round of cornhole, ladder ball, or your favorite cookout game.

Elote Corn
Sometimes referred to as Mexican Street Corn, this corn on the cob option takes the staple dish and elevates it. Charring the sweet corn over an open flame and incorporating some flavor-increasing spices leaves your guests wanting more.

Herbed Red Potato Salad
People have been eating potato salad at cookouts since the caveman invited his neighbors over to grill a saber-toothed tiger. Ok, maybe not that long, but you get the point. This recipe takes the standard potato salad, removes the mayo, and adds herb and olive oil dressing. Crowd pleaser!

Grilled Lemon Garlic Shrimp
You didn't invite your friends and family over so they could hang out with each other while you stand over a hot grill the whole time with only your sweat to keep you company. This recipe is a quick, easy fix that takes juicy shrimp to a whole new level. Simply soak the shrimp in a pre-made sauce of butter, garlic, and lemon juice and put them on the grill and they'll be done in minutes.
Oven-Fried Chicken Sliders with Jalapeno Cheddar Corn Slaw and Crispy Onions
If the name of this entre didn't make your mouth water, the fact that all the components can be made before the party should seal the deal for you. The chicken, slaw, and onions can all be made before your guests arrive. That means all you have to do is crisp your bread and this meal is ready to go.

Honey BBQ Chicken Skewers
Everything is better on a stick! There's no fancy recipe involved here, as you can use honey BBQ sauce out of a bottle or make your own concoction. Simply marinate your chicken in the sauce, get them on your skewers and put them on the grill. When they come off, you can add whatever sort of garnish you prefer and feed the guests.


Slow Cooker Pineapple Pulled Pork Tacos
We've already established you don't want to spend the entire cookout manning the grill. Anything you can have cued up and ready to go before the games start at the cookout is a win. Labor Day in Cedar City is plenty warm enough, so you don't want to spend more time on the grill than you have to. Get your pork ready in the slow cooker and let your guests build their own tacos.

Smores Ice Cream Sandwiches
Once the appetizers, the sides, and the entrees are all eaten, fingers have been licked clean and everyone is about to pop, it's time for dessert! Everyone loves a good smore, but nobody wants to build a campfire in the heat. Consider combining the outdoor favorite with an ice cream sandwich for a sweet treat.

Huli Huli Chicken
If you're going for a more tropical theme for your end of summer bash, consider grilling your chicken after it marinades in a sauce of your choice before serving it up on a bed of grilled pineapple slices.

Pineapple Bun Burgers
Keeping with that tropical theme, help cut down on the carb count while keeping the Hawaiian style menu at center stage. These sliders take a classic cookout staple and trade in the starchy buns for slices of pineapple that provide a sweet contrast to your savory burger.


The goal of your cookout is to establish your party as the one that people want to be at every year. If you incorporate some of these upgraded recipes into your menu, your friends and family will leave your house looking forward to next year's cookout before they go back to work on Tuesday.