5 Client Stories & Why You Should Hire Us
Posted by Sam Dodd on Sunday, May 24, 2020 at 9:19 AM
By Sam Dodd / May 24, 2020
Comment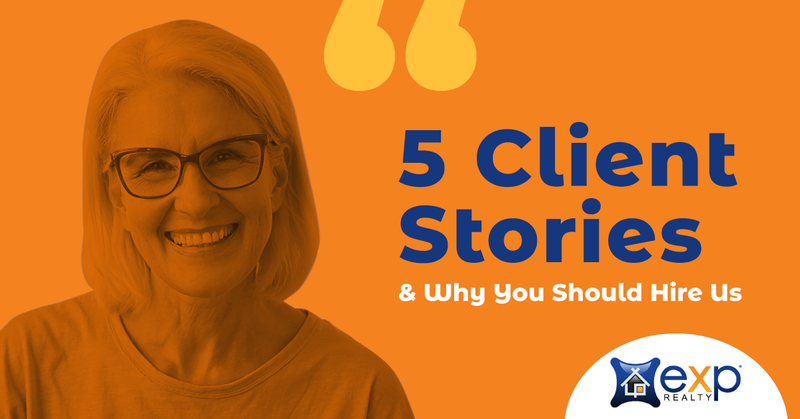 The Sam Dodd Team represents the region's finest properties with exceptional skills using the most innovative technologies currently available. We pride ourselves on offering ultimate privacy and security, speed, and efficiency.
The years of full-time experience have given us a clear understanding of the mindset of home buyers and sellers. We wanted to compile 5 of our clients and some of their stories so you can see how we treat the people that do business with us.

David - First Time Home Buyers.
"We've been in our new home for around 10 months now. As first time home buyers, my husband and I were eager for something affordable and nice. David was at a constant hustle helping us with buying our home. He always gave his honest opinion and reacted quickly when we were ready to make offers. We love our home so much, it's absolutely perfect for us first-timers! Highly recommend David for the job!!".

Melissa - Bought & Sold Home in 2020
"Trish was wonderful to work with. She was available when we had questions and always responded quickly. She fought for us when we needed things and was a wonderful go-between for us and our buyer. She was knowledgeable about the market and comparable pricing. She made this often difficult process smooth and enjoyable".

Ethan - Home Buyer
"Trish was an absolute delight to work with. She was extremely methodical in planning our trips from house to house and amazingly patient while we found the right fit for our family. She is sincere, kind, willing to work around our schedule and became our friend during the process!".

Jaquess - Single Family Home Buyer
"Sam was patient and was beyond helpful with all of our questions and needs. He made sure we understood everything and worked with us for over 3 months and will be recommending him to all we know".

Tarah - Single Family Home Buyer
"Gavin was very helpful and was great in answering our questions and making our schedule work with his! We bought our first home and expected it to be a headache but it was very comfortable and easy".

We love what we do and we are here for you through every step of the Buying & Selling Process. If you would like to see more reviews and testimonials, check out our Zillow profile. If you have any questions, please don't hesitate to ask, we would love to help you as you navigate through these exciting times.