5 Reasons You Definitely Need a Realtor
Posted by Sam Dodd on Thursday, November 21, 2019 at 9:20 AM
By Sam Dodd / November 21, 2019
Comment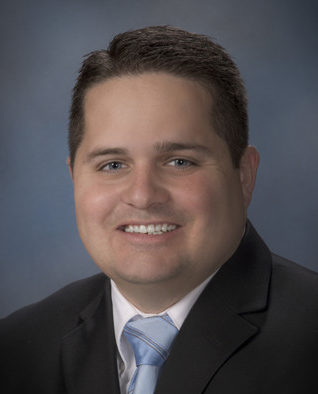 by
Sam Dodd
Anybody can buy or sell a home, right? Well, sure. It seems pretty simple on the surface. Poke a "For Sale" sign in the ground, mow tha grass, post an ad on Facebook and you're off!
Buying a house is easy too. Find a neighbor with a house you like, negotiate the price down to what you want to pay, get a loan and botta boom, botta bang! You're a home owner. Right?
Let's talk.
Buying and/or selling a home in Cedar City might seem pretty elementary. The concept is easy enough; but, real property purchases can actually be very complex. I don't have any doubt that you could do it, but before you give it a go, I hope you will brush up on the following topics:
contract law
agency law
real estate purchasing contracts
disclosure requirements
home inspections
insurance law
local zoning ordinances
surveys and descriptions
basics of appraisals
valuation
relevant tax laws
ownership principals
due diligence
The above information will help you prepare to make perfectly smooth what might be the most important purchase or sale of your life.
Chances are, your transaction will be smooth and worry-free. Unfortunately, some mistakes end up costing well-meaning buyers and sellers thousands of dollars. Some errors do not become apparent until a property owner passes away or attempts to transfer his or her interest in the property. If you are willing to risk the purchase or sale of real estate without the proper education or experience, please be willing to assume a serious (and very expensive) liability.
Halloween's over and I don't mean to try to scare you, but I've been in this business for some time now and have witnessed sad mistakes by inexperienced/unrepresented buyers and sellers that take years and a boat load of money to correct.
Following are five reasons you definitely need to be represented by a Realtor through property transactions:
Higher net profit. The National Association of Realtors maintains a seller can net up to 22% more net profit on the sale of his/her home with the proper real estate agent representation than without. No questions, Realtors cost money; but, you wouldn't get your neighbor (a plumber) to remove your appendix to save costly medical expenses, would you? Part of what you pay for is knowledge and experience. Trained real estate agents understand the intricate details of every real estate transactions and will not leave you on the table bleeding cash when it's over.
Process knowledge. Utah has enjoyed a sellers' market for many months now. It shouldn't be hard to find a buyer! But, what if you find multiple buyers bullying you to sell and waving earnest money at you? Will you know how to legally handle multiple offers and do you understand the legal principles of accepting and rejecting offers or negotiating multiple counter offers? A skilled real estate agent will know how to address issues that frequently arise in different markets and can save you thousands in legal fees by handling each transaction by the book from start to finish.
Proven marketing strategy. Experienced real estate listing agents have the tools, materials, technology and experience to reach thousands of potential buyers throughout the country quickly and efficiently. They use the following to alert the world that your home is on the market and you are ready to sell:
-Professional staging
-Professional photography
-Professional yard signs
-Direct access to your local multiple listing service (MLS)
-A website, multiple social media accounts and access to many real estate
websites that will spread news of your home listing like wildfire in a matter of minutes
-Experience in holding open houses
-A large professional network to spread the news via word of mouth
-Experience holding safe and secure open houses
Backup. Whether your real estate agent in new to the industry or has many years of service, he or she will be fully-backed by a broker who accepts full responsibility for his or her transactions. Brokers go through extensive training and must have extensive experience in order to assume this responsibility.
Negotiation skills. Real estate agents are trained negotiators who are skilled experts at helping two parties come to a mutual agreement. When you hire a negotiator to fight for your rights and watch out for your best interest whether you are buying or selling a home in Lund, you have a specialist on your side.
With many years of experience in the real estate industry I can assure you, hiring an agent to assist you with the sale or purchase of your home is a solid plan that will protect you for years to come.