The 8 Best Activities for Kids in and Around Cedar City, UT
Posted by Sam Dodd on Monday, March 1, 2021 at 7:45 AM
By Sam Dodd / March 1, 2021
Comment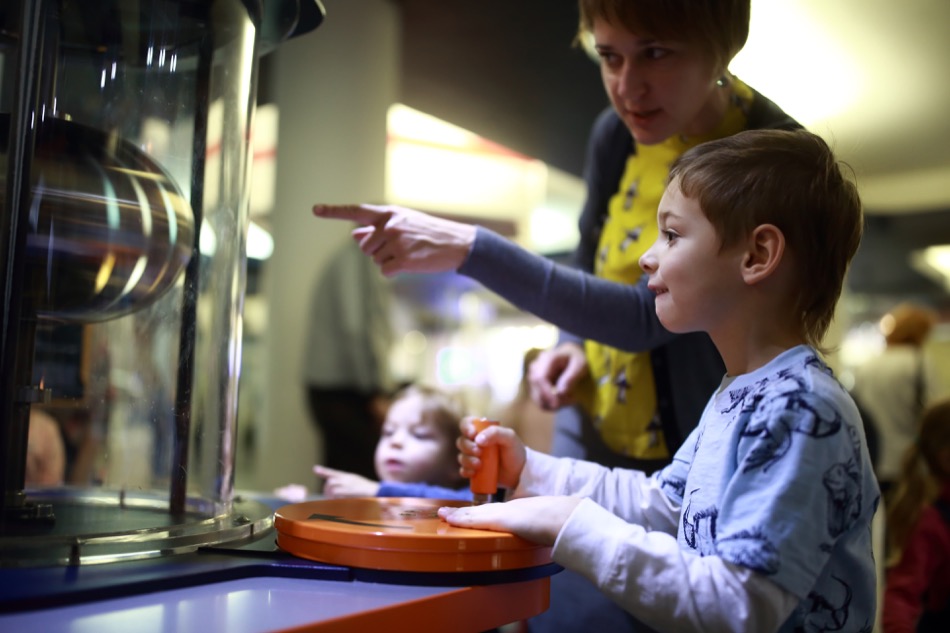 There's no shortage of fun kid-friendly activities in and around Cedar City, Utah. That's great news for children of all ages. The following list makes it easy to find eight of the best spots to go when kids need to get out of the house.
Frontier Homestead State Park Museum
Address: Frontier Homestead State Park Museum, 635 North Main Street, Cedar City, Utah 84721
For a big dose of history wrapped in a fun and exciting package, everyone can visit the Frontier Homestead State Park Museum. At this venue, guests are invited to step into the past and see what the pioneer and early industrial days were like. They can even engage in tons of awesome hands-on activities, like:
Loading up a covered wagon with tons of supplies
Panning for gold to see if they can strike it rich
Exploring one of Utah's oldest cabins
Visitors can even become an honorary archaeologist and make interesting discoveries in the Native Heritage Exhibit.
Cedar City Aquatic Center
Address: Cedar City Aquatic Center, 2090 West Royal Hunte Drive, Cedar City, Utah 84720
Kids love to spend the day splashing around at the Cedar City Aquatic Center. At this popular venue, they can swim laps, float down the lazy river, and play on the playground. They are also welcome to try out the water slide as many times as they'd like. When they want to rest up and get warm, they can also take a dip in the hot tub. There's even a full fitness center with modern equipment of all kinds, including ellipticals and treadmills.
Garth & Jerri Frehner Museum of Natural History
Address: Southern Utah University, 300 West 162 South, Cedar City, Utah 84720
The natural resources and history of Utah are available to explore at the Garth & Jerri Frehner Museum of Natural History. This venue is full of educational exhibits that highlight all the fossils, minerals, shells, and animals found in the state. There's also exhibits exploring all the archaeological findings through the years, including the Fremont Bowl and Paiute Vessel. Kids tend to love taking the tour to hear all the stories of these finds.
Fiddlers Fun Center
Address: Fiddler's Fun Center, 170 East Fiddlers Canyon Road, Cedar City, Utah 84721
Video games, laser tag, and movies galore ensure everyone always has a blast at Fiddlers Fun Center. Most kids are excited upon learning that they're headed that way – and their excitement continues throughout the entire visit. Once they wear down their energy a bit, they are often happy to grab a bite to eat before hitting the arcade and laser tag arena once again. The virtual reality stations are also a hit, as they offer 50 immersive games for all ages.
Park Discovery
Address: Park Discovery, 2077 West Royal Hunte Drive, Cedar City, Utah 84720
When kids just need to get their energy out, they love to go to Park Discovery for the day. They can play for hours on the gigantic playground with its pirate ship, fish market, and so much more. When they eventually tire of that, they are equally thrilled to fly kites or play sports on the open fields, bike around the paved paths, and have a picnic with the group.
St. George Dinosaur Discovery Site at Johnson Farm
Address: St. George Dinosaur Discover Site at Johnson Farm, 2180 E Riverside Dr., Saint George, UT 84790
Those who are fans of Jurassic Park movies will find their fill at the amazing St. George Dinosaur Discovery Site at Johnson Farm. This site is a representation of the 200-million-year-old ecosystem of years gone by. There are hundreds of fossils on display of fish, plants, dinosaurs, and much more.
In addition to fossils, there are five realistically sized replicas of prehistoric animals that shouldn't be missed. Current species include a Dilophosaurus, a Megapnosaurus, a Dimorphodon, a Scutellosaurus, and a Postosuchus.
Visitors can walk through time at the exhibits of these magnificent creatures while playing in the Dino Park and touring the various special displays and rotating exhibits. Those feeling adventurous can head to the onsite fossil prep lab to meet skilled paleontologists from around the state or dive in and volunteer themselves.
Build-A-Bear Workshop
Address: Walmart Supercenter, 625 W Telegraph St., Washington, UT 84780
Kids love customizing their own goodies, so why not let them make a bear that represents their style and fashion sense? All of this is possible at the Build-A-Bear Workshop at the Walmart Supercenter in nearby Washington, Utah. There's more than bears here, and just about any creation one can conceive can be created in this amazing store for all ages.
Those planning on making a trip to this Build-A-Bear Workshop should make an appointment in advance, as kids will want plenty of time to choose the perfect outfit and animal to bring home. Of course, bears can be designed online as well.
Staheli Family Farm
Address: Staheli Family Farm, 3400 Washington Fields Road, Washington, UT 84780
An array of activities awaits those who visit Staheli Family Farm. Visitors can get back in tune with nature whether their crew wants to cruise through the farm's corn maze during fall or hit up the frightening Halloween haunted house before trick or treating. The famous Halloween Pumpkin Drop isn't to be missed, and the pumpkins are giant, which will certainly impress the kids. Some are uplifted into the air or dropped onto cars and other appliances to amuse attendees.
During winter, the Christmas Farmhouse Market comes to life, where Mr. and Mrs. Clause make their noted appearance along with elves to delight the children. There are reindeer games, food, and festivities throughout the month of December. The farm also boasts a large holiday light show to encounter familiar childhood friends and holiday music.
With all these kid-friendly activities on tap, it's easy to find something fun to do in Cedar City, Utah. Kids and adults alike are sure to have an awesome time as they explore what each of these venues have to offer. Then, they can do it all over again whenever they need to get out of the house and have a great time.