The 5 Best Coffee Shops in Cedar City, UT
Posted by Sam Dodd on Tuesday, October 13, 2020 at 9:05 AM
By Sam Dodd / October 13, 2020
Comment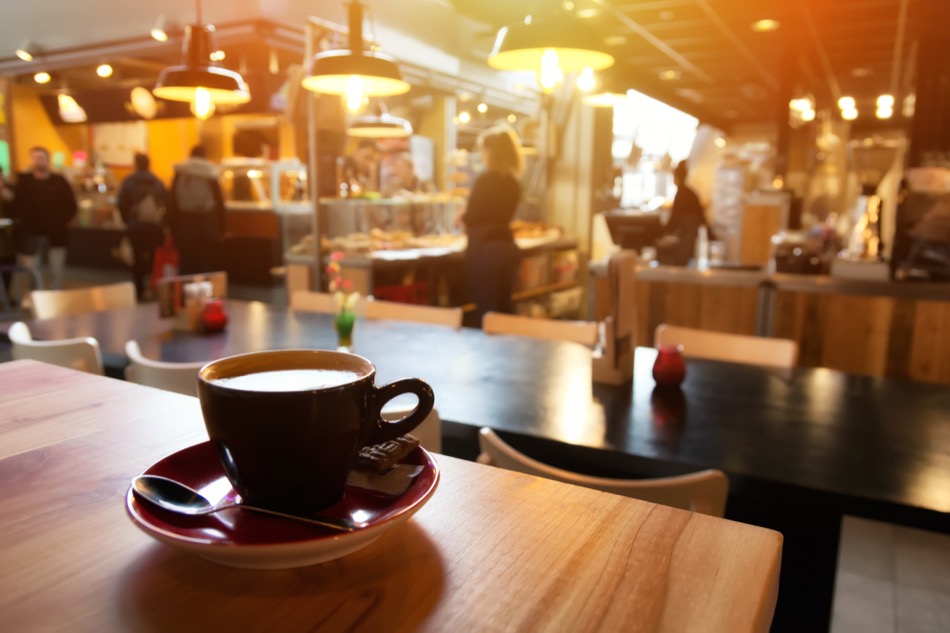 Anyone who has walked along the charming and historical streets of downtown Cedar City will quickly discover they are missing one thing: a great cup of coffee. Fortunately, there are many local coffee shops to choose from, and all of them offer expertly crafted beverages made from fresh-roasted coffee beans, in addition to delectable pastries, sandwiches, and other treats.
Locals and visitors alike will find that these are the best coffee shops in Cedar City, UT:
Silver Silo Bakery & Espresso
Address: Silver Silo Bakery & Espresso, 777 S Cross Hollow Dr, Cedar City, UT 84720
Silver Silo Bakery & Espresso is a small bakery and coffee shop with a goal to provide every customer with a nourishing, hearty meal. This location boasts an extensive menu of customizable coffee beverages, including the White Almond Joy latte and the Orange Maple latte. Those who need a little something to snack on along with their coffee will be delighted by the options at this bakery, such as the ultimate raspberry danish or the orange poppy seed muffin.
Bristlecone
Address: Bristlecone, 67 W Center St, Cedar City, UT 84720
Bristlecone prides itself on being the one business in Cedar City where people can get their favorite cup of coffee, enjoy a yoga session, and connect with their friends. The coffee beverages at this location are made from beans that are harvested from top coffee-growing regions in the world and subsequently roasted in Utah. This allows customers to enjoy fresh cups of coffee that are full of flavor and body. Rather than muffins and pastries, this coffee shop specializes in authentic New York City bagels.
21eleven Coffee
Address: 21eleven Coffee, 2111 N Main St, Cedar City, UT 84721
21eleven is one of the most popular coffee shops in Cedar City, particularly among local residents. This coffee shop is located in the charming downtown area, and it is a gathering place for people who want to enjoy a great cup of coffee in an authentic atmosphere. This coffee shop features an indoor dining space, where people can have quiet conversation or study, work, or read a book. It also has an outdoor area where people can have a cup of coffee over a cozy fire.
The French Spot
Address: The French Spot, 5 N Main St, Cedar City, UT 84720
The French Spot is a quaint coffee shop that aims to bring a taste of France to the people who live, work, and play in Cedar City. Its traditional coffee menu ensures that anyone can get exactly what they want to drink, but it's particularly famous for its French pastry menu. Some options that are available include chocolate tarts, macaroons, truffles and Chou.
The Grind Coffeehouse Café
Address: The Grind Coffeehouse Café, 19 N Main St, Cedar City, UT 84720
For more than 15 years, The Grind Coffeehouse Café has been a favorite coffee shop for residents of Cedar City. The interior of this coffeehouse and café is unlike anything else in the city, featuring interesting accents such as a white piano, a soapbox derby car, and plenty of antiques. This location proudly sells Caffe Ibis coffee and is open for breakfast, lunch, and dinner. The Grind Coffeehouse Café has become an iconic spot in the historic downtown area of Cedar City.
Whether someone is in need of a hot cup of coffee to begin their morning, or they are searching for a welcoming place to have a conversation with a friend, they will find just what they are looking for at these coffee shops in Cedar City.