The 4 Best Restaurants to Eat Lunch in Cedar City, UT
Posted by Sam Dodd on Tuesday, June 1, 2021 at 6:39 AM
By Sam Dodd / June 1, 2021
Comment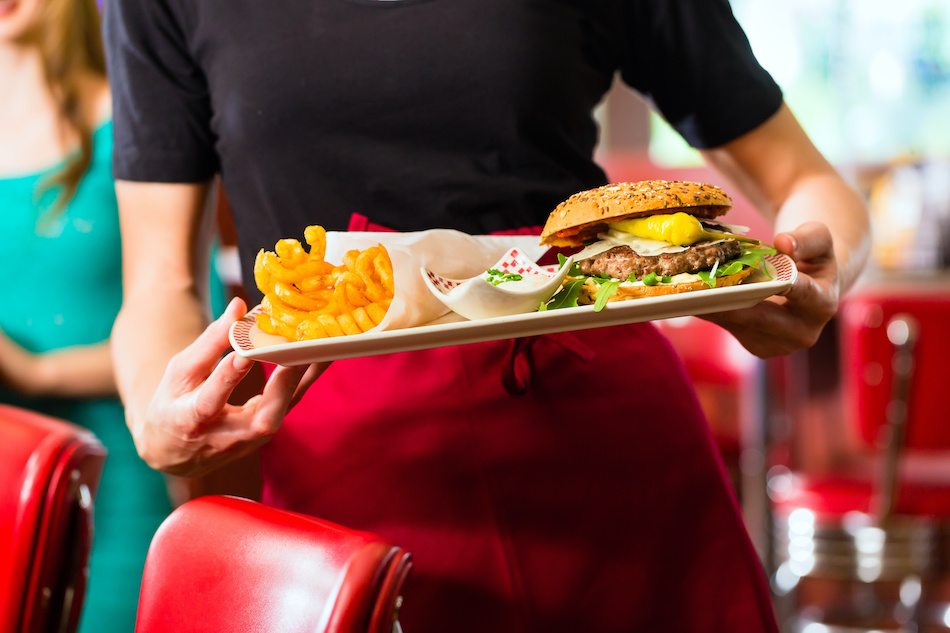 Cedar City, Utah, is the largest city in Iron County, located 250 miles from Salt Lake City and 170 miles from Las Vegas. With almost 29,000 as of the 2010 census, Cedar City is a large enough city to have many amenities that anyone living here would want to have, including some delicious restaurants.
For anyone who lives in Cedar City or plans to visit the area soon, below are some of the best lunch spots to dine at.
All American Diner
Hours: Sun–Thurs 7 a.m.–9 p.m. / Fri–Sat 7 a.m.–10 p.m.
Who doesn't love a diner? With many options for whatever anyone is craving, All American Diner is a great option for lunch in Cedar City. This family-owned and operated diner has had many employees working here for years, giving an "at home" atmosphere.
The diner focuses on delicious food at an affordable price with a fun atmosphere inside. They're known for large portions and generous discounts for students and military members.
Some of the most popular menu items here include:
Chow Line
Country Fried Steak
Stuffed Burgers
Meatloaf
Turkey Club
Pastry Pub
Hours: Mon–Sat 7 a.m.–8:30 p.m. / Closed Sunday
Anyone can enjoy a simple yet yummy wrap, salad, or sandwich for lunch at the Pastry Pub. With a pub-like atmosphere, the Pastry Pub started as a small coffee shop back in 1999 but has evolved to offer much more on the menu for their customers, including vegetarian and gluten-free options. All breads, pastries, and desserts are baked in-house, and they offer a variety of beverages to go along with their fresh menu items.
Some of the most popular menu items here include:
Turkey Sandwich
California Bagel Sandwich
Chipotle Sandwich
Pub Salad
Caramel Tiger Cake
Pork Belly's Eatery and Catering Co.
Hours: Tues–Wed 8 a.m.–8 p.m / Thurs–Fri 8 a.m.–9 p.m. / Sun 8 a.m.–2 p.m. / Closed Monday
With two locations in Utah, Pork Belly's Eatery and Catering Co. is a low-key lunch spot to swing by for some great BBQ and delicious sandwiches. They describe their food as "American dining with flair" and take pride in their homestyle food. With over 20 years in the industry, from a café to a five-star resort, the owners of Pork Belly's decided to leave California for Utah and have been providing the community with their delicious meals ever since.
Some of the most popular menu items here include:
Pulled Pork Sandwich
Island Tacos
Chicken Fried Steak
Prime Rib
Fried Chicken Sandwich
The French Spot
Hours: Mon–Sat 10 a.m.–9 p.m. / Sun 10 a.m.–8 p.m.
The French Spot is a restaurant that strives to deliver true French culture via its food through chef Michael Attali. He has worked in many Michelin star restaurants throughout the years and now makes great food for Cedar City. This family-run business is a true French corner of the city, and its many patrons enjoy the cuisine served here.
Some of the most popular menu items here include:
Scrambled Egg Croissant
Mixed Green Salad
Gratin Dauphinois
Butternut Squash Quiche
Almond Croissant
Eat Lunch in Cedar City, Utah
When searching for the best lunch spot in Cedar City, any of the restaurants on this list offer various cuisines to make anyone's taste buds happy. There are many places to choose from when dining out, but these lunch restaurants in Cedar City, Utah, definitely deserve anyone's attention.