Cedar City Eateries Need Love Too!
Posted by Sam Dodd on Thursday, March 26, 2020 at 8:55 PM
By Sam Dodd / March 26, 2020
Comment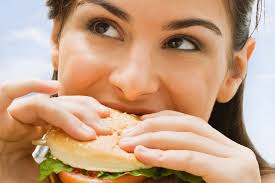 The struggle is real. Our Cedar City home lifestyle is dramatically changed by the threat of Covid-19 (coronavirus). While many local eateries are still offering their delicacies to a hungry public, some have deemed the risk too great to their employees to continue operations.
Cindy Peterson Moxley told us she is supporting the local economy by ordering out at places like Pizza Cart. She called in, paid over the phone and her food was delivered right to her car. She also tried Chef Alfredos where she called in, paid and picked her food up right in side. At Erawan she was able to call, pay by phone and they delivered her order to her car too! It's easy. At Subway, she went through the drive-thru and was able to slide her own card right into the hand-held card reader, "I didn't touch anything but my card, very smart." She is looking forward ot ordering from Lighthouse this weekend.
"Spreading the love to my favorites. All great experiences so far," she said.
We asked area foodies on Facebook's Cedar City Food Review about their experiences with take-out.
Following are just a few of the first recommended!
-------
"Take out from pizza factory today for lunch! Great food and great service … Got pizza cart to go last week and was great as well!" ~ Recommended by Alexis Peña
The Pizza Factory
131 S Main St, Cedar City, UT 84720
435-586-3900
@pizzafactorycc
Pick-Up or Delivery
The Pizza Cart
1190 South Sage Drive, Suite B
Cedar City, UT 84720
(435)-590-8062
"We'd like to thank everyone for their patience as we've been implementing the new procedures. The phones have been tied up quite a bit and we have been working to make things run smoother and keep the phone lines more open.
"Today, we've added in takeout windows to our front doors. You can still phone your orders in ahead of time, but it won't be necessary to pay until you pick your order up at the window. We will call you when your order is ready to be picked up at the window. You may also order gelato or other products at the to-go window. We will be accepting cards or cash and sanitizing our system between orders.
"We can still take payment over the phone and deliver to your car if necessary. Please reserve this service for the elderly or others who cannot easily come to the window.
"Thanks again and please let us know if there are any questions."

~The Pizza Cart via Facebook
-------
"Great Harvest Bread Co! Best cinnamon rolls and fresh bread every day!" "Curbside pickup! Go ahead and call in, they bring it right out to you. 435-865-6848" ~Recommended by Andrea Hyer
Great Harvest Bread Co.
126 N Main Street
Cedar City, Utah 84720
(435) 865-6848
@greatharvestcedarcity
-------
"Firehouse subs!! Online orders, phone orders, curbside delivery and delivery through Uber Eats and Postmates!" ~ Recommended by Caitlyn Bybee
Firehouse Subs Cedar City Towne Center
78 N. Main St.
Cedar City, Utah 84720
(435) 867-6052
@FirehouseSubsCedarCityTowneCenter
-------
"Pork Belly's is open 11-7 Wednesday through Saturday and family style meals (posted weekly [on Facebook]) Tuesday through Saturday. Phone orders in 586-5285, pick up inside or curbside." ~Recommended by Kate Meek
Pork Belly's Eatery and Catering Company
565 S Main St.
Cedar City, Utah 84720
(435) 586-5285
@porkbellyseatery
-------
"Chili's, open 10:45 a.m. to 9 p.m. Monday through Saturday. We offer call in to-gos, also curbside if you want, place order online or through the app or you can call in your order and we can meet you at your car to take payment. Also delivery through door dash." ~Recommended by McKenzie Almond
Chili's Grill & Bar
1237 S. Sage Drive
Cedar City, UT 84720
(435) 586-9700
-------
Recommended by Cindy Peterson Moxley
Lighthouse Seafood and Grill
1180 Sage Dr. Suite F
Cedar City, Utah 84720
(435) 233-2330
@lighthouseseafoodandgrill
"The Health and safety of our employees, customers and communities is our top priority. To do our part in slowing the spread of COVID-19
we will close temporarly our dinnig room starting ... March 18, 2020 until further notice for the next two weeks."
"We will be serving Take out and delivery, please feel free to call 435-233-2330 or 435-592-0614."
~The Lighthouse via Facebook
-------
Recommended by Cindy Peterson Moxley
Chef Alfredo's Cedar City
2313 W HWY 56 Suite 1
Cedar City, Utah 84720
(435) 586-2693
@chefalfredoscedarcity
"Due to the safety of our customers ... we will only be accepting to-go orders. Every order receives a 20% discount and a free dessert! ... Delivery options are available for orders of $30 or more."
~Chef Alfredo's via Facebook
-------
Recommended by Cindy Peterson Moxley
Erawan Thai
1190 Sage Dr. STE D
Cedar City, Utah 84720
(435) 267-0391
@erawanthaicedarcity
"To our Cedar City community, Erawan Thai will still be open for take out only from March 17-March 28 due to the need for social distancing and safe practices. We have temporarily halted operation for dine-in service for caution and concern for the safety of our staff and guests. Thank you for the support!"
~Erawan Thai via Facebook
-------
Recommended by Cindy Peterson Moxley
Subway, Cedar City
1485 W 200 N, Cedar City, UT 84720
(435) 586-4981
2645 N Canyon Ranch Dr, Cedar City, UT 84720
(In Love's Truck Stop)
(435) 867-9888
1322 S Providence Center Dr, Cedar City, UT 84720
(435) 867-1883
1125 W 200 N, Cedar City, UT 84720
(435) 865-0963
667 S Main St, Cedar City, UT 84720
(435) 586-4338
"We're here for you. With delivery, easy pick-up and special savings, we're doing what we can to continue to bring you the food you love. Learn more about the steps we're taking https://bit.ly/2U6Z4gD."
~Subway via Facebook
-------
It is critical prepared food establishments follow the guidelines set forth by a Utah State Public Health order. The good news is, we can all follow the recommendations AND support our local economy. Want to learn more about the Health Department Guidelines? Click here.
We appreciate the recommendations and contributions offered by our Facebook friends! The Cedar City/Brian Head Tourism Bureau has compiled a great list of local restaurants and has detailed their plan for this difficult time in our little mountain town.
Stay safe out there and keep social by social distancing! More helpful information is to come.