Everything You Need To Know About Selling Your House in the Fall
Posted by Sam Dodd on Friday, September 18, 2020 at 8:35 AM
By Sam Dodd / September 18, 2020
Comment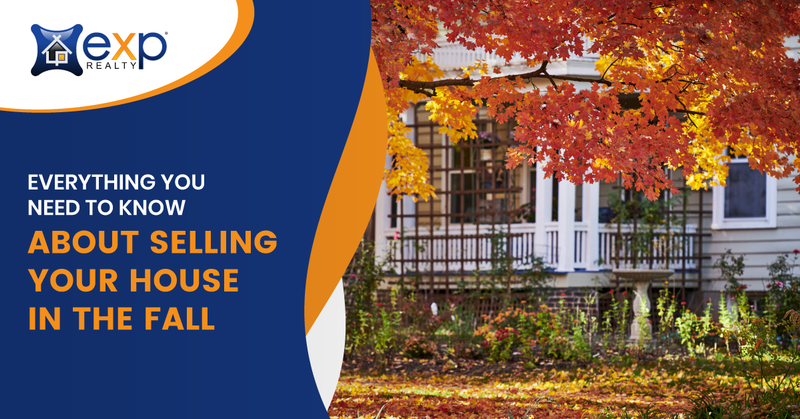 Are you thinking of selling your home in the fall season? This may not be as crazy an idea as some may try to tell you. It is true that spring is, and will always be, the prime season for selling a home. But it doesn't mean that you can't get a great deal for selling your house during the fall season.


Fall Season Shoppers May Be More Ready to Buy a Home

There are a number of reasons why people may be looking for a new home during the fall season. If this is the case, they are not likely to be overly concerned about whether or not they are shopping for a home during the offseason. What matters to them is whether or not they are going to get a good deal.

Likewise, if you are selling in the fall, you probably have a good reason for doing so. And you will be happy to learn that many people who choose to become home buyers during this season are more serious than the average buyer. This means that you may be more likely to get a guaranteed sale during this season than any other.

It's also true that the more active and more desirable your local home market is, the less likely it is to be affected by a change of seasons. If you live in the right kind of neighborhood, the chances of selling your house will be as good in the spring or winter as they will during the summer or fall season.


The Trick to Selling Your Home is to Move Fast

Your chances of being able to offload your home during the fall season will be vastly improved if you make the choice to move as quickly as possible. This means getting the home listed, properly photographed, and exposed to the maximum degree on all available local listings as well as the world wide web.

Keep in mind that if you are selling in the fall, you will only have a limited window of opportunity to work within. You want to get your home quickly listed and shown to as many people as possible before the winter season -- and winter weather -- starts in earnest. The faster you move, the faster you can move to avoid the winter slowdown.


You'll Need to Make the Best Use of Online Advertising

One of the best things you can make use of in order to sell your home quickly is the web. This is the place where you can set up accounts on places like Zillow and many similar sites. There are also plenty of places on Facebook where you can advertise your home. The more of these you list on, the sooner you will sell your property.

Your real estate agent will help you in this matter by including your home in a special series of listings on the web. This is valuable exposure that will vastly increase the number of people who are able to see your home. From there, you can begin to plan to meet with these people in person in order to negotiate a possible deal.


Make Sure to Hire the Services of a Real Estate Agent

There are times of the year when you may well be able to sell your home all on your own with no help from a professional real estate agency. Some properties just tend to sell themselves during any time of the year. However, in most cases, especially in the fall season, you'll be better getting help from a real estate pro.

The reason why is simple enough. Unless you have a long history of experience selling homes by yourself, you probably just don't have the skills that are needed to pull off this deal. When you consider that things are very likely to be even more complex in the offseason, it's best to simply avoid the headaches by leaving things to the pros.


Make Sure That Your Home is Priced to Sell Quickly

When it comes to selling in the fall, the ultimate thing to keep in mind is that you need to price your home accordingly. Since you are not selling your house during the peak real estate buying season, it's not as likely that you will have multiple offers to choose from. You will likely only have a handful.

Since this is the case, you need to set your final sale price at a level that is profitable to you while still being enticing to a prospective buyer. There will be no room for long, protracted negotiations so make sure you set a price you can live with. This will ensure that a deal can be sealed and your home can quickly be sold.