Free Mobile Food Pantry Adds New Dates
Posted by Sam Dodd on Monday, May 4, 2020 at 1:04 PM
By Sam Dodd / May 4, 2020
Comment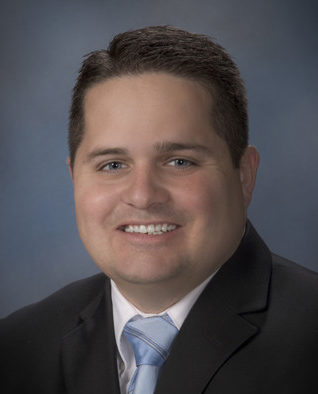 by
Sam Dodd
The Covid-19 crisis and consequential shutdown has left many people throughout the country in the unfamiilar territory of financial crisis. Iron County Care and Share Executive Director Peggy Green recognized the need to increase the organization's assistance to community members (possibly before community members recognized that need themselves).
Once the coronavirus shutdown was announced, "We knew the needs would increase. That's a gimme," Green said. Even when times get tough, sometimes people are hesitant to use the food pantry or don't know where the pantry is located or even that it exists.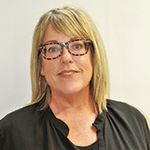 Peggy Green,
Iron County
Care & Share
Executive Director
"We knew that if we took the pantry to the people, they would come," she said. Iron County Care and Share is one of those steadfast organizations that seeks to serve those who most need a hand up. In order to reach people outside their normal clientele, Care and Share (in cooperation with the Utah Food Bank) began a mobile food service that provides groceries to residents, no questions asked.
The Mobile Food Pantry supported in part by the Utah Food Bank. The mobile pantry is usually scheduled to park at the Cedar City Municipal Library, near Veteran's Park, on the first Friday of the month. Green said local needs have increased so much, it has been necessary to increase delivery dates and the amount of available food at each event where volunteers hand out free food to those who need it. You don't have to declare your income. You don't have to explain your need, you just go there and get a nicely-packaged box of food. Staff and volunteers are well-trained on the requirements for protecting themselves and those they serve from Covid-19. Please, if you need food and are ill, ask someone who is well to pick it up for you.
Shortly after the shutdown was announced, Green saw more clients willing to come forward. Not all clients were from Cedar City residences, many were from surrounding areas as well. The first week of the pandemic scare, volunteers had prepared 100 boxes to distribute. All of the boxes had been given out and there were still 65 cars waiting in line. "We had them all follow us to the pantry so we could give them some help," Green said. "We can honestly say they are not our regular clients, these are people new to crisis and it sucks." At the most recent event volunteers handed out about 150 boxes of food.
Thanks to the Utah Food Bank, the local Care and Share is able to provide people with cereal, butter, cottage cheese, fresh produce, flour, pancake mix and more. Dairy and fresh fruits and vegetables can be very hard to come by on a very tight budget. With children home from school, Green said a can or two of cream of mushroom soup just doesn't cut it.
"We have been so blessed with our relationship with Utah Food Bank because throughout this whole thing they have not missed a beat," Green said.
For Green, the opportunity to serve clients from all walks of life is a powerful experience, "It touches hearts like you would not even imagine. When you hand someone that box of food you can look in their eyes and literally watch the weight lifted of their shoulders."
Iron County Care and Share is headquartered at 222 W 900 N, Cedar City, UT 84721. The facility also houses the community homeless shelter. You can call Care and Share at 435-586-4962.
The free Community Food Pantry is available to all community members on the First Friday of each month between 11 a.m. to 12:30 p.m. In the library parking lot, 303 N 100 E, Cedar City, UT 84721. To help people through this particularly troubled times, the Community Mobile Food Pantry has added some extra dates in May.
Don't struggle. Don't worry about what you will feed your children during this time of uncertainty. Visit one of these events and pick up some groceries to help you through an unprecedented shutdown of our community.
The next Community Mobile Food Pantry dates are:
May 15, 2020
303 N 100 E, Cedar City, UT 84721
11 a.m. - 12:30 p.m.
May 29, 2020
303 N 100 E, Cedar City, UT 84721
11 a.m. - 12:30 p.m.
June 5, 2020
303 N 100 E, Cedar City, UT 84721
11 a.m. - 12:30 p.m.