Smart Home Renovations That Offer High ROI
Posted by Sam Dodd on Wednesday, February 17, 2021 at 10:10 AM
By Sam Dodd / February 17, 2021
Comment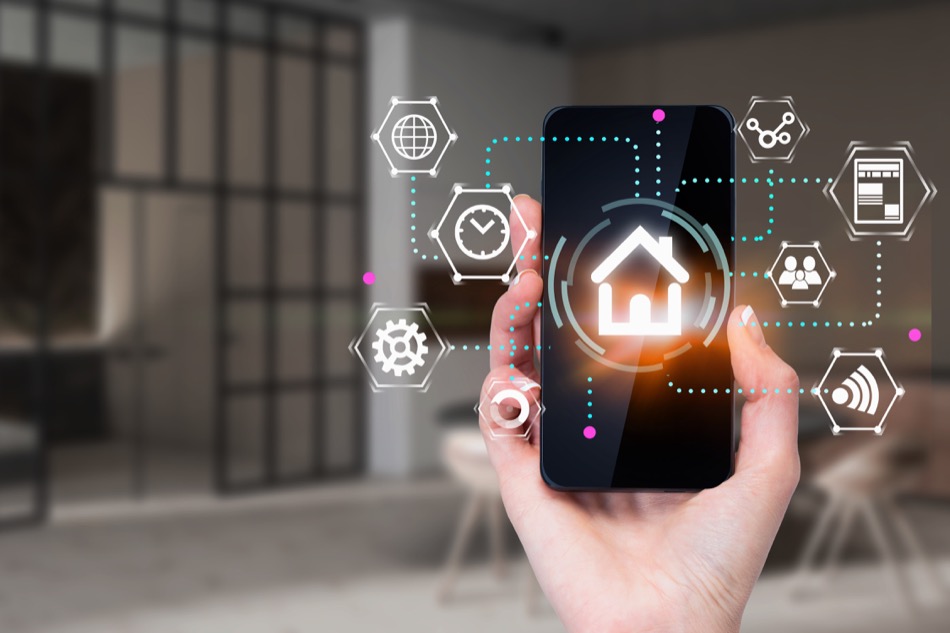 The innovation of what is known as the "internet of things" (IoT) has changed the way many devices in the world work—particularly smart devices and systems. While somewhat new, many agree that these tech advances are for the better.
Smart devices are easy to use, efficient, and convenient, making them highly desirable additions to any home. These benefits are what today's home buyers are looking for while also adding appeal to the home. The following six smart home renovations offer a high return on investment (ROI).
Smart Thermostats
When the programmable thermostat was introduced in the 1950s, it was an instant success with homeowners. However, they aren't the most reliable and can only be activated and turned off manually. Today, smart thermostats can be set to operate at certain temperatures at set times and can be controlled with the touch of a button from anywhere with an app-connected device.
This handy feature allows users to turn on the AC or heat just prior to returning home, so ideal temperatures await without having the HVAC system running all day. Reducing use of the system saves money, so the value is obvious.
Smart Door Locks and Intelligent Lighting
Fumbling around looking for keys and hiding spares outdoors presents a number of dangers to both people and the security of the home. Smart door locks are Bluetooth and/or Wi-Fi enabled devices that can connect with smart phones to recognize when a resident is at the door to automatically unlock it. They can be programmed to recognize family, employees, and others authorized to enter the home.
Energy Star estimates that lighting contributes to 12 percent of annual electric bills. However, smart lighting systems have sensors that allow users control over activation, including dimming features that can save on those expenses significantly. Outside lighting and motion detectors can also be connected for additional security and safety after dark. Lights can be turned off and on via the connected app, so residents never have to walk into a dark yard, home, or room.
Smart Smoke Detectors
The reality is that most homes have standard smoke detectors installed, but homeowners neglect to change the batteries or disconnect them due to the shrieking that might ensue when something smokes while cooking. Smart smoke detectors are far more intelligent than standard models in detecting actual smoke from a fire versus cooking smoke, making them very convenient in addition to being a life-saving device. Should the smart smoke detector go off, it will notify the smart device immediately. Some monitors can also detect air quality and carbon monoxide, and buyers like additions that keep their households safe.
Smart Sprinklers and Moisture Control
EPA experts claim that up to 50 percent of water waste is caused by inefficient irrigation systems. Smart sprinkler controls allow homeowners to preset timers to ensure that landscapes only get as much water as they need when they need it. These smart home additions program easily and will automatically make adjustments according to season and preset functions.
Water seepage into the home can cause damage that results in mold and mildew. Therefore, prevention is the smartest move, and smart moisture sensors have the ability to detect water that isn't necessarily visible to the eye and send a notification to the owner. Smart moisture sensors can also detect temperature and humidity changes that can affect home comfort levels and increase utility costs. Many buyers will pay more for preventive features such as this one.
Need Advice About Which Smart Home Tech Offers the Best ROI?
It's challenging to put a financial value beyond the savings that these efficient smart home upgrades bring due to the newness of the technology. However, the fact that buyers are actively seeking homes equipped with smart technology means that sellers can expect a higher home value. Ask a local real estate professional today about what their buyers are asking for, and use those recommendations to guide your upgrade and installation choices.