Step-by-Step Guide to Buying a Home
Posted by Sam Dodd on Wednesday, June 17, 2020 at 9:54 AM
By Sam Dodd / June 17, 2020
Comment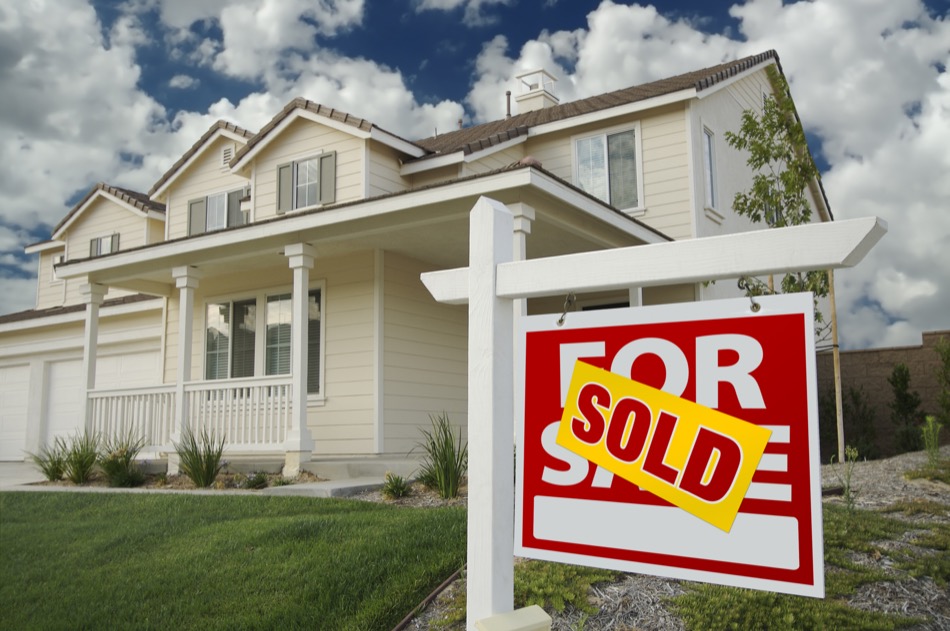 The home buying process can look quite overwhelming at first glance, but it does not need to be that way. With an understanding of the proper steps, homebuyers can breeze through the process with confidence they are well on their way to reaching their goals of homeownership. Everything from getting pre-approved for a mortgage to finding the perfect property is much easier with knowledge on how it all works. To help everyone get started, here's a step-by-step home buying guide explaining every stage of the process.
For informational purposes only. Always consult with a licensed real estate professional before proceeding with any real estate transaction.
Save for a Down Payment
Although a 20% down payment is still a good idea, many lenders have embraced loan products with a much lower requirement. However, buyers must still save between 3% to 10% of their ideal home price. If they are looking to buy a $300,000 home, for example, then they need to save between $9,000 to $30,000 before applying for a mortgage.
Improve Credit Scores
While saving money, homebuyers should also look at their credit scores and do all they can to increase them. Mortgage lenders require a score of at least 620 for conventional loans, though there are some government programs that allow a score of 580. If their score is lower than the minimum, they will not even qualify for a mortgage. By raising their score well above the threshold, homebuyers can secure much better loan terms, including lower interest rates.
Talk with Lenders
Once homebuyers have a down payment in savings and ideal credit scores, they can move on to talking with lenders. Mortgage lenders will run the numbers and let them know what they might qualify for before they apply. During that step, lenders will also provide a glimpse at the costs of buying a home, including the monthly payment amount.
Homebuyers should use that information to see if their budget can support the purchase. They need to include maintenance and repair costs in their calculations as well to avoid surprises down the road. For most properties, it makes sense to put away at least 1% of the home value each year to cover repairs.
Seek Mortgage Pre-Approval
Homebuyers should talk with at least three lenders to see what terms each can offer. Then, they can pick one and apply for mortgage pre-approval. By getting pre-approved for a mortgage, homebuyers can rest assured they have funding upon finding the perfect property. This allows them to move on to looking at real estate and putting in offers on the homes they favor.
Find a Buyer's Agent
Although it is not required, hiring a buyer's agent is almost always a good idea. With this real estate agent on their side, homebuyers can quickly find properties that meet their expectations. Plus, they can go into negotiations with confidence they are putting in just the right offer for the market conditions. For their services, buyer's agents split the commission with the seller's agent, resulting in each receiving about 3% of the purchase price.
Watch the Listings for the Perfect Home
With a buyer's agent helping them out, homebuyers can receive alerts about properties that meet their expectations as they hit the market. Agents watch the MLS listings for new real estate offerings in their area, then compare the specs to their homebuyer's wish list. Then, if it matches, they send out a text or email to notify the homebuyers about a property they might want to consider.
If they would like to take a look, their agent will set up a visit or let them know about an upcoming open house. Homebuyers can then decide if they want to put in an offer or keep looking. Buyer's agents can help craft a compelling offer letter that will give their clients an edge against the competition.
If the seller accepts their offer, then the property will go into the closing stage. Homebuyers will have a chance to perform an inspection and make sure everything looks okay before the title is signed over. They will need to pay for that service plus any closing fees before signing the paperwork and receiving keys to their new home.
As homebuyers move through these steps, they can quickly realize their dreams of homeownership. Their knowledge of how the process should go will help them avoid missteps along the way, making it easier than ever to buy a home.
For informational purposes only. Always consult with a licensed real estate professional before proceeding with any real estate transaction.