How To Get Multiple Offers When Selling Your Home
Posted by Sam Dodd on Sunday, August 30, 2020 at 8:29 PM
By Sam Dodd / August 30, 2020
Comment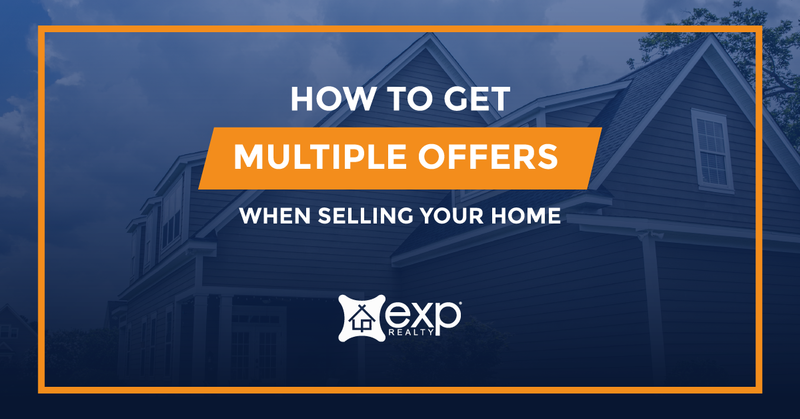 One of the biggest sources of aggravation when selling a home is the lack of offers. You have worked hard to get your home into presentable shape. You've labored to restore and paint and make it ready for the market. The trick now is to make sure enough people know about the fact that it is ready to sell. So why don't they?

The reasons why your home is slow to move may be many. In this article, we'll have a look at some of the changes you can make. These are little things that you can do in order to make sure that your home will sell in a timely manner. The more of these moves you make, the faster you will able to claim a successful home sale.


If You Haven't Renovated Your Home, Do So Now

If you haven't made a series of timely upgrades to your property, now is very much the time for you to do so. You don't need to break the bank in order to bring your home up to speed. It's actually a series of small changes that will bring the biggest upgrade in resale value for your property. You just need to be judicious in your choices.

Start slowly by fixing up a few glaring but minuscule details. For example, be sure to change out the faucets in your bathroom and kitchen. If the towel rack is broken, get a new one. If the tiles are dirty, give them a good cleaning or buy new ones. If the tub has a nasty ring around it, give it a thorough scrubbing.

These little details matter more than you think. A fresh coat of paint applied to your kitchen or the side of your home shows a prospective buyer that the house is being well taken care of by its present owner. This sets the stage for a very good first impression that you may well soon be able to cash in on.


Make Sure That Your Home Gets the Widest Exposure

The next move you should make when selling your home is to see that your property gets the widest possible level of exposure. This is the true key to getting multiple offers. The higher the number of people that see that your home is being offered for sale, the more responses and offers you will be likely to receive.

The best way to ensure that your home gets a wide level of exposure is to make sure that you sign up for all of the major real estate sites a la Zillow and the like. Also, check out many local real estate listings pages on places like Facebook. You can even link to a video tour of your home that you can upload to YouTube or Daily Motion.


Make Sure to Localize Your Home Advertising

You can help speed up the sale of your home and prime yourself for getting multiple offers by making sure that your property is listed locally. This means doing a bit of research into local SEO. When you know the most popular and relevant search terms for your area, you can use them to get your content higher up in the search rankings.

This will make a huge difference when it comes to selling your home in a fast and profitable manner. If you know that people in your area are doing searches for "Bucks County, Ohio townhomes" and you happen to own one, this is the perfect SEO to include in your content. It will be the key to getting multiple offers for your home.


Try to Sell Your Home During the Peak Season

Another important factor to keep in mind is the time at which you sell your home. The peak season for doing so is in the spring. You can sell your home at any time of the year. However, if you want to field multiple offers, spring is the most reliable selling time.


You Will Need to Hire a Professional Real Estate Agency

Unless you have many years' worth of experience in the real estate industry yourself, you are probably best off leaving this type of work to an expert. There is so much involved that it can be easy to lose sight of even some of the most essential details. Instead of risking the loss of an easy home sale, it's best to delegate this job.

Listing your home in all of the local real estate listings, both offline and on, is the key to getting a series of attractive multiple home offers. The sooner you let the experts work their magic on your behalf, the sooner you can look forward to a home sale that makes you a very comfortable profit.