Livestock & Heritage Festival Delights People of All Ages
Posted by Sam Dodd on Monday, October 28, 2019 at 2:49 PM
By Sam Dodd / October 28, 2019
Comment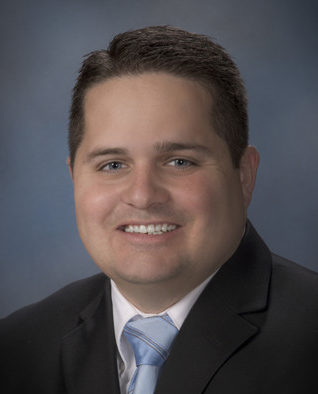 by
Sam Dodd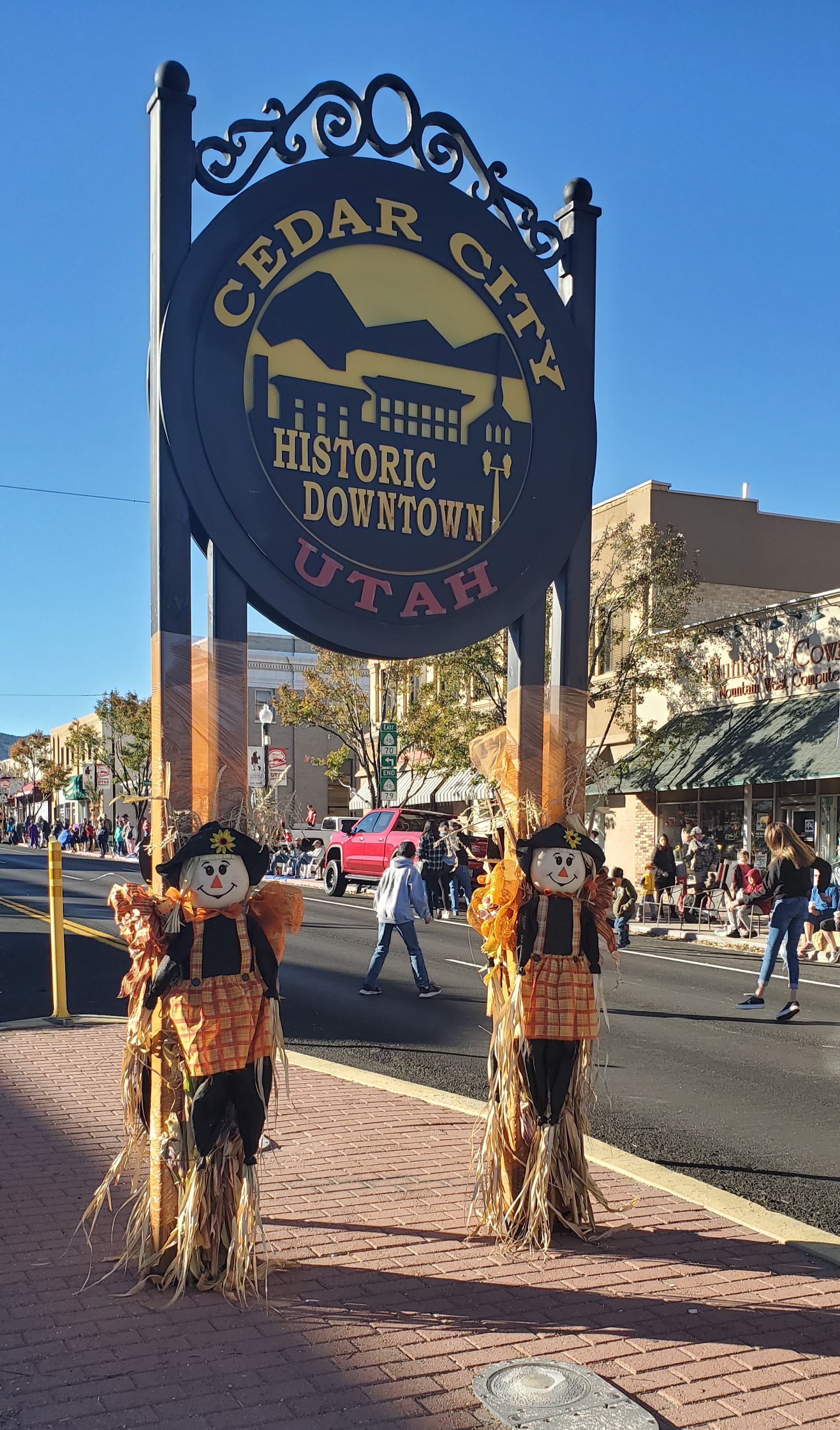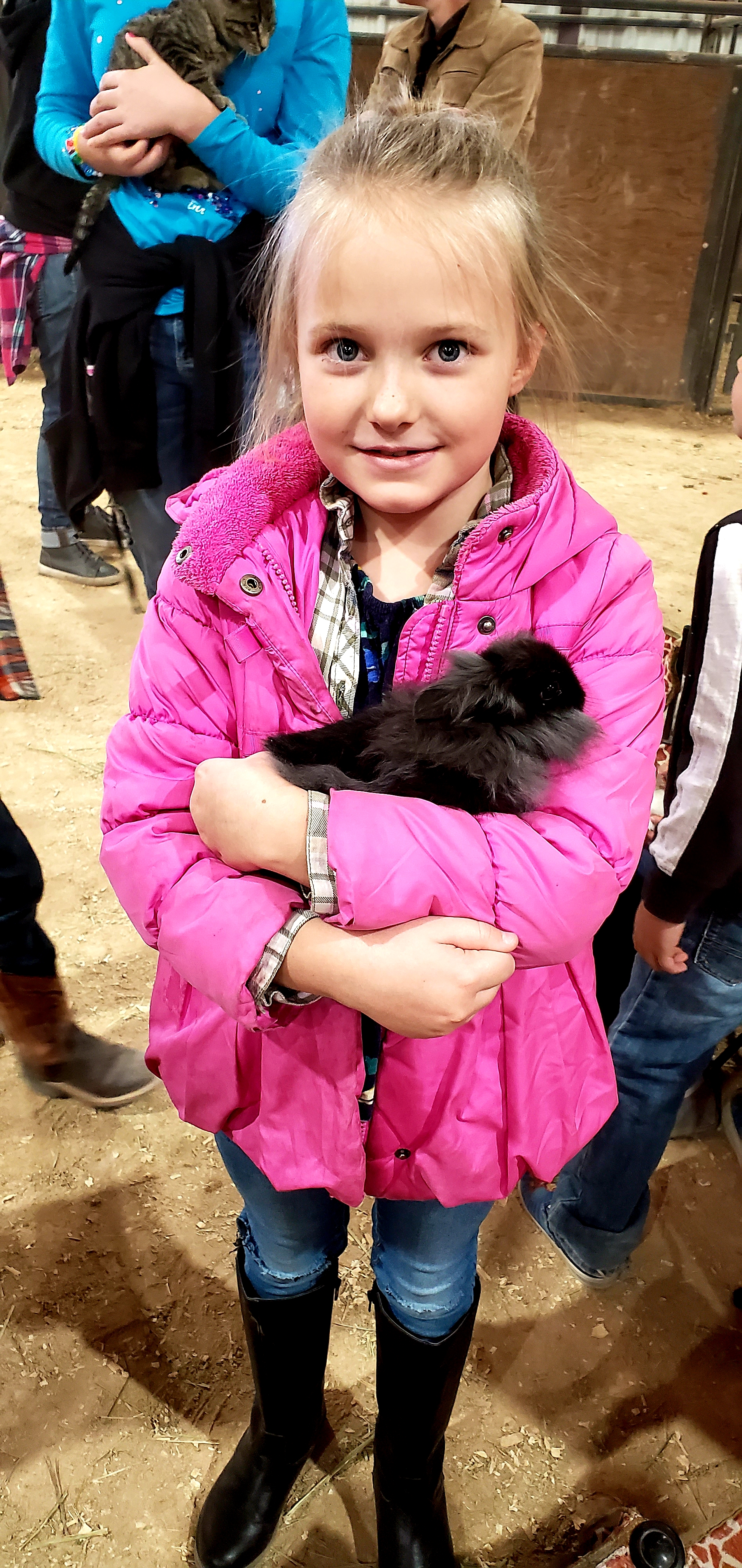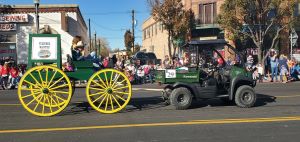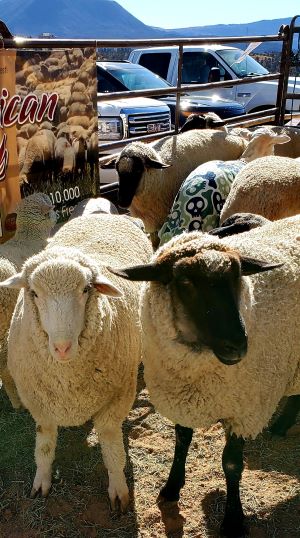 Photos and video by Your Content Queen, copyright 2019, all rights reserved.
Thousands of spectators (and sheep) flocked to the Cedar City Livestock & Heritage Festival Saturday for a fun-filled day of good old-fashioned Western activities. The Sheep Parade is a favorite without a doubt in this Southern Utah Community that treasures its hometown feeling.
You know, the rich history here is so engrained in the hearts and minds of Iron County residents that I'm pretty sure this community will maintain its small town atmosphere no matter how much the population grows.
Sheep wagons, antique tractors, trucks, horses and - sheep of course - paraded down Historic Main Street to the delight of an audience made up of people of all ages. The tradition began in about 2007 when Zions Bank invested in a major show of support for farmers and ranchers throughout the county by footing most of the bill for a week of poetry, Dutch oven cooking, music and entertainment. The event, coordinated by the Utah State University Extension Service and countless local businesses including farmers and ranchers has grown consistently since then. It takes place every year in late October - the time when cattle and sheep ranchers traditionally bring their livestock down off Cedar Mountain summer range to winter range in the desert valley.
A Dutch oven cook-off is a crowd pleaser (and for $5 a person you can sample every dish). Vendors gather throughout the Cross Hollows Arenas including the Iron Rangers Arena and the indoor Diamond Z Arena with country wares from quilts to lamps to wooden furniture. If you want to get a lamb burger, you'd better get there early because the line to that food vendor is usually a mile long! If that doesn't appeal to you, try a funnel cake, giant corn dog or one of the many other treats available there for sale.
Sheep dog demonstrations are a real thrill. Yes, those dogs really do work and the training to hone their herding skills is absolutely phenomenal.
A petting zoo features rabbits, goats, sheep, kittens, ponies, draft horses and more.
It is traditional for cattle and sheep herders to live out their days in what is commonly referred to as a "sheep camp." These camps are trailers that hitch to a truck for easy-pulling as livestock is moved from one grazing spot to another - and herding cattle and sheep is much different than taking a modern day hike! Many have been dragged through multiple generations and are on display at the festival.
Rodeo events carry on throughout the day at this, one of the Festival City's most popular festivals. Tractor pulls for adults and peddle tractor pulls for the kids pit good friends and whole families against each other in friendly competition.
Now, I know it all seems like fun and games. The truth is, there's a whole lot of education going on here too. Sure, the children learn all about livestock. They are treated to wool shearing demonstrations, craft demonstrations and lessons about our communities special members who perpetuate memories of the past like Utah State University Extention Agent Chad Reid, who has kept this event alive and growing for years. Even the Frontier Homestead State Park Museum gets involved with demonstrations and tours.
The most important lesson in my estimation? It's a clear picture of the past, present and future coming together in perfect harmony. It's a deep understanding of our precious Western culture and the desire to preserve a lifestyle that helped, helps and will help this community bond together in any weather.
If you missed it this year, plan to be settled in your new Cedar City home next year in time to enjoy days of play, learning, history and - sheep.