Loan or Home, Which Comes First?
Posted by Sam Dodd on Saturday, September 14, 2019 at 6:43 PM
By Sam Dodd / September 14, 2019
Comment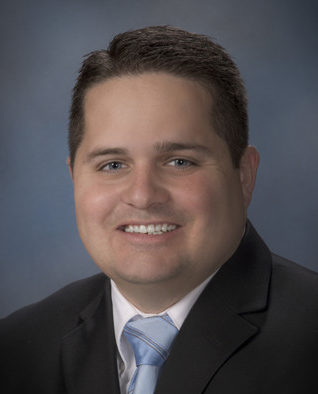 by Sam Dodd
You found the perfect new home home in Cedar City for your family! That's great. It's in the right neighborhood for you, it has all the room you need and the yard is exactly what you're looking for. Now it's time to seek a mortgage loan, right? Wrong.The time to shop for a home loan is before you shop for a home.
While seeking a loan before you even find a home might seem like putting the proverbial cart before the horse, it is crucial that you take steps to ensure you are qualified for a loan before you get your heart set on a property that might be unattainable under your current circumstances. For you "glass half full" kind of home shoppers, it is possible you are selling yourself short if you haven't talked with a mortgage lender before you decide on a home.
I've seen it time and time again; a buyer finds a home they absolutely love and establishes a firm resolve to buy it! Then, they start looking for a loan. Here are the problems with that kind of mentality:
1. Until you have met with a lender, you might not know whether or not you qualify to buy a home.
2. Even if you are highly qualified to obtain a loan, a pre-approved buyer could slip in and buy your dream home even as you fill out the paperwork.
3. Sellers are less inclined to take an offer seriously when it comes from a buyer who has not been pre-approved. In fact, some sellers will not even consider an offer (or show their home) without a letter of pre-approval.
4. Homebuyers do find nasty surprises on their credit reports from time to time. Even if those surprises were recorded in error, it takes time to resolve credit issues. You could be forced to begin the home-shopping process all over again.
I love being a Realtor. I literally look forward to waking up every day to the new opportunities the industry offers me. One of the benefits I love most is the ability to make my clients' dreams come true. It's all about handing over the key and seeing the incredible pride and satisfaction on a successful buyer's face. The art of bringing buyers and sellers together is actually thrilling. My profession helps me fulfill the needs of people who are buying Cedar City homes and selling Cedar City homes and when a deal comes together, it's a beautiful thing.
I confess, there are some downers that come with working in the housing industry. One of the worst is seeing a seemingly well-qualified buyer lose the opportunity of a lifetime because he or she is not prepared.
I'll say it again, a mortgage pre-approval is an absolutely crucial first step in the homebuying process. Let's get your ducks in a row! This blog does not delve into the requirements of obtaining a home loan. I am assuming here that your debt is under control, that you regularly check your credit report and immediately act when something is amiss. I'm assuming that you are well-established in your job or profession and have a good handle on your finances. I'm also assuming you understand you will have to bear some upfront costs and have saved for that contingency. I'm not assuming you are qualified for a loan and that is why our Cedar City home buyers seek pre-approval first!
I have great news for you; even if you are not qualified for the mortgage loan you need or want, lenders will take heroic steps to help you understand exactly what you need to do to get qualified.
What is a Loan Pre-Approval?
Ready to take this on this mortgage challenge and finance your first home, or second, third? This will be one of the most important purchases of your life. Don't take it lightly. At the end of our interaction, I want to see you smiling (not tearing your hair out in frustration). A letter of pre-approval does not guarantee you will get the mortgage loan you want. It does improve your chances significantly. Mortgage lenders will check your credit, verify your imployment and income, and determine how much you can reasonably spend on housing. This is important because the lender will tell you how much money you can borrow to buy a home. You are obviously not required to use the maximum amount offered, in fact you will be the one to determine the maximum with which you are comfortable spending. Once the process is complete, the lender of your choice will give you a letter of mortgage pre-approval that outlines your spending qualifications.

1. Research local lenders
I work with lenders every day and have a pretty good handle on those who can meet the needs of different buyers. Call me, I'm always happy to make a referral. Just as you will shop for the best home for your money, you need to shop for the best rate and loan re-payment agreement for you.
2. Identify three lenders you trust.
Once you have identified three lenders you trust, make an appointment to visit with each one (in person if possible). Carefully vet the lenders. Real estate scams are on the rise so if you apply over the phone, check the lender's reputation with the Better Business Bureau and the Utah Division of Professional Licensing.
3. Ask a million questions.
Ask each lender a million questions (or as many questions as you have) and write down the answers. What kind of mortgage rates do they offer? What mortgage terms do they offer? Are they familiar with buyer's programs that can help you save on down payments and/or repairs? In what type of real estate do they specialize? How stringent are their requirements?
4. Be honest with your answers.
We're all adults here. You will expect straight forward, honest answers and you need to be prepared to give them. Don't fudge your numbers or leave any debts out (even if they don't show up on your credit report), and for heaven's sake don't imply you have access to a down payment and closing costs if you don't. The goal here is to not only help you buy a home, but also to make sure you can make the full payments on time while meeting your other financial obligations.
5. Be prepared to provide information and make adjustments.
Your potential mortgage lender will ask you to provide important personal documents including W-2s, income tax documentation. You will be asked to fill out a loan application. I recommend creating a folder with copies of all your important financial records so you can readily provide the information required.
No doesn't mean never. If you fill out an application truthfully, verify your employment, allow the lender to pull your credit reports and end up with a big fat "not today," don't become discouraged. Most lenders offer programs to help you resolve credit issues, dispute erroneous information on your credit report and better prepare for that glorious day when the answer is a big fat "yes, you're approved!"
The American dream of buying real estate in New Harmony, UT is worth is worth fighting for. Once you understand the steps you need to take to qualify, half the battle will be won. That letter of pre-approval is the first step of the actual buying process and I can't wait to see you beaming when you come to me ready to shop for your new Cedar City house.
Still have questions? Let's talk. I will happily share my experience in order to help you secure your home.