Merry Christmas My Friends!
Posted by Sam Dodd on Tuesday, December 24, 2019 at 5:00 AM
By Sam Dodd / December 24, 2019
Comment

What do you want Santa to

Bring Cedar City for Christmas?
I just want warm
homes and full
belly's for everyone
in Cedar!
~Sam Dodd
"Clothing stores for middle-aged and older women and men."
~Gloria Curtis-Miller
"I would like Santa to bring Cedar City an In & Out or a Five Guys."
~Ladd Channing Brindley
"A community garden!"
~Courtney Jane Amuchastegui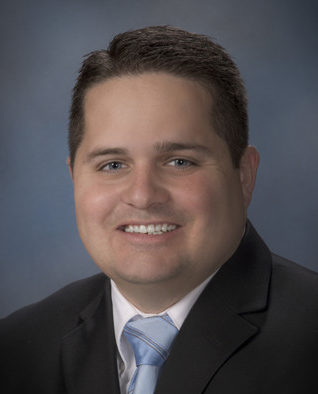 Sam Dodd
It's Christmas Eve and I'm feeling a little sentimental tonight. It's been a wonderful 2019 and I don't have anyone to blame for that but my friends and neighbors. Sometimes I look around me and wonder, "Just how did I get so darn lucky?"
I don't need Santa to go getting stuck in my chimney. Here in one of the most beautiful places on earth, Cedar City, Utah, I have everything I need.
Mother Nature must have thought Southern Utah was pretty special. The life and beauty she blew into our surroundings is nothing short of miraculous. Red Hills, tall mountains, water (albeit never enough), wildlife and pristine canyons people travel from all over the world to see - I live here - I don't have to travel more than 15 minutes to see some of the most beautiful country on earth.
My Cedar City home buying and selling business is thriving. You know why? Because I have built a network of fun, friendly people who have learned to trust me and depend on me for their real estate needs. People I have known all my life, people I just met yesterday, Cedar City is a magnet for those who love our good old-fashioned family-friendly lifestyle and I couldn't be more grateful.
Children here are likely not aware yet of just how lucky they are to have a village around them prepared to educate, entertain and inspire them in more ways than I'm sure I will ever be able to imagine.
Our city leaders are aware of our community and strive every day to improve the quality of living here and I often wonder just how much better it could really get.
All I'm trying to say here is that I am grateful for your business. I feel blessed by your friendship. And, I can't wait to see the love Santa magically sprinkles over your home tonight.
There is something I want for Christmas; I want our community to strive to lift each other up. Let's feed the poor, watch out for our neighbors, serve the afflicted and forgive one another every single day.
We're off to 2020 and I can't wait to spend it with you!
Love,
Sam