5 Tips to Prepare Your Cedar City Home for Sale
Posted by Sam Dodd on Sunday, September 8, 2019 at 8:00 AM
By Sam Dodd / September 8, 2019
Comment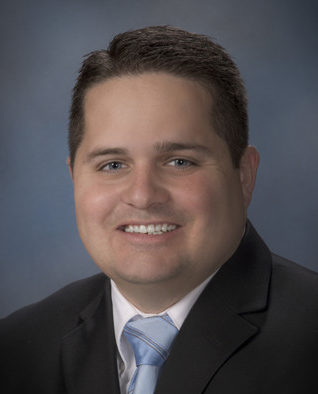 by
Sam Dodd
Ready to sell your Cedar City home? Great! This is a good time to do that. We are still enjoying a sellers' market and demand is high while inventory is low. You've come to the right place.
Before your house is listed for sale, you have some work to do. It's not hard to prepare your house to sell; in fact, you don't have to do any work at all. But, if you hope to get the best possible price and to sell it in a reasonable amount of time, take these steps to help me, help you!
1. Clean, clean and clean some more
First impressions are very important. Buyers are looking for a home in which they will feel safe and comfortable. The least expensive trick to create a pleasing environment is to clean every room of your home. Deep clean. Wash the baseboards, scrub the walls, vacuum under the furniture and take some good cleanser to those kitchen and bathroom surfaces.
Wash the windows, polish the floors and be sure to wipe out the window sills! For very little money and a lot of elbow grease, you can have a tremendous impact on the selling that home in Summit, UT.
2. Declutter and organize
I'm not suggesting you throw away your third-grader's masterpiece, but I am suggesting you take it (and all the ABC magnets) off the refrigerator and store them in a safe place. Minimize the number of precious knick-knacks on your shelves and remove any furniture you can live without. Rent a storage unit if you just can't part with your personal items. Home decor is lovely and using it is a great way to enhance the beauty of your space; but, different people have different tastes and buyers want to be able to imagine their personal items on your walls. We don't want it to look bare; we do want it to look neutral. Become a minimalist if only for a short while. You will thank me later. Yes, we're talking about closets here too. People will open your closets to estimate the amount of room they will have. Pack up out-of-season clothing and make space for the buyers' imaginations. Organize books on bookshelfs (if you must leave them), clear off your office desk (I know, "eeek"). We're going for the look and feeling of spacious rooms.
3. Make minor repairs
Before you start remodeling the kitchen or replacing the bathroom sinks, let's have a sit down and discuss return on investment. I need you to ask yourself, "Will this remodeling project increase the value of my home enough to recouperate the cost of time and materials?" The answer might very well be, "Yes." On the other hand, in many cases the answer is, "Absolutely not."
Fix screen doors, replace broken door handles, repair broken windows and screens and for heaven's sake, take care of that leaky faucet once and for all. We can talk about major repairs (such as replacing the roof, the HVAC system and the oven). Sometimes buyers prefer to do the work themselves or hire someone they know to have it done. We will need to disclose all major repairs required and go through them one by one to determine whether or not to move forward. In some cases, lenders will require certain repairs be made before they will dish out a loan.
4. Evaluate paint and flooring
I know how much some of you love your artsy colors and fun contrasts. Not everyone does and you can't always bank on someone sharing your artistic taste. If you are going to paint, use neutral colors that calm. A fresh coat of paint can do wonders for your home and buyers tend to get a feeling of euphoria over a fresh coat of paint (no, it is not the fumes). It is not always necessary to paint, but it can make a difference in the homes sale price. Again, consider return on investment. There are buyers who love a good fixer-upper.
Flooring options are many and can be expensive, but it is also one of the first things buyers see when they enter a room. If a good cleaning isn't going to cut it, we need to talk about replacing flooring or offering a carpet allowance (some buyers prefer this so they can select their own).
5. Spruce up curb appeal
We've already talked about first impressions and truth be told, that happens the moment a potential buyer arrives at your home. Sweep and hose off sidewalks, mow and trim the lawn and keep the yard clear of debris. It's worth hiring a local youth to help you, or even a profesional landscaper until your home sells. That's what we call curb appeal!
I am always happy to visit with potential sellers about specific improvements they can make on their homes to make it more appealing to buyers. Give me a call and let's talk about the potential return on an investment of your time and money.