Santa Wants You to Give Back to Your Community
Posted by Sam Dodd on Thursday, December 5, 2019 at 5:00 AM
By Sam Dodd / December 5, 2019
Comment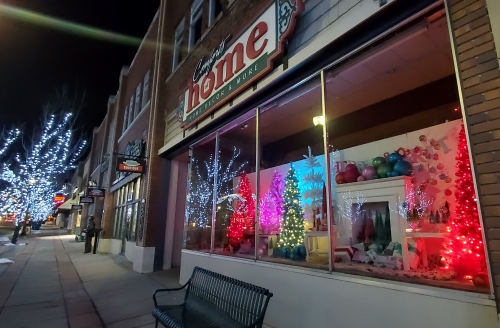 Embrace the spirit of giving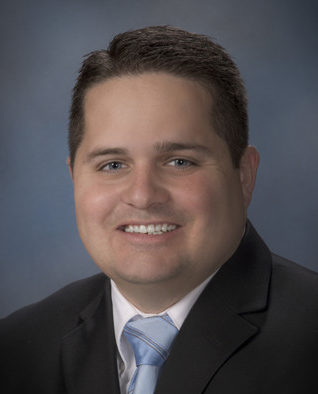 Sam Dodd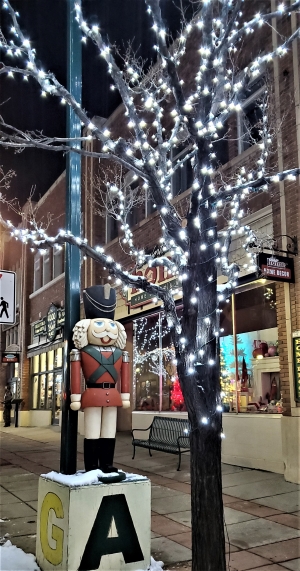 This nutcracker and many others stand guard over Cedar City's historic Main Street. Photos courtesy Your Content Queen, copyright 2019, all rights reserved.
Okay. You got me. I'm one of those sensitive guys who believe what goes around comes around and that giving really is just as heart-warming as receiving (even more). The winter holidays present the perfect opportunity to lift up someone less fortunate me. I try to share all year, but there is something about the soul-warming spirit of giving I especially enjoy in this season.
Below is an absolutely incomplete list of opportunities to share your time, money and talent with others in great need of the love of humanity. I encourage you to participate in this or any project that will lift us up as a community. I am grateful for my community and prosperity and I sincerely hope you can bless or be blessed by the spirt of giving this year.
7th Annual Festival of Trees
Thursday, Dec. 5, 2019
3-8 pm
Randall L. Jones Theatre Lobby (300 W College Ave, Cedar City, UT)
Admission is free, but a donation of one non-perishable food item to be donated to the Iron County Care and Share is appreciated! The event will showcase decorated trees donated by local businesses and individuals.
Light Show & Toys for Tots Drive
Friday, Dec. 6, 2019
6-9 pm
3631 N 250 East, Enoch, UT 84721
Please bring a new, unopened to to contribute! This event will feature goodies, face painting and even a photo booth. You will also have a chance to write a letter to Santa.
Tip a Cop
Friday, Dec. 6, 2019
5-10 p.m.
Lupita's Mexican Restaurant
2052 Cross Hollow Rd, Cedar City, UT 84720
Support the 2019 Shop with a Cop program by dining at Lupita's where public safety officers will wait on you! Tip donations will go to help the program. On Saturday, Dec. 7, public safety voluteers will take 100 children Christmas shopping! Be prepared to hear the sirens screaming down Main Street as children are rushed to do their holiday shopping. Learn more in the Cedar City Mayor's Newsletter.
5th Annual Spirit of Christmas Festival
Saturday, Dec. 7, 2019
1-5 p.m.
365 S. Main
Cedar City, UT 84720
Earn money for your child's school! You can earn money in our school contest just by showing up. This is our chance to give back to a community that gives to us all year! Stratum Real Estate will provide S'mores, hot cocoa, popcorn and even photos with Mr. and Mrs. Claus!
Iron County Holiday Assistance Program
The Holiday Assistance Program relies completely on donations! Donations of new, unwrapped gift items and gently used coats can be dropped off at either State Bank location, or the Enoch or Cedar City office buildings. Donations of hams, turkeys, or turkey breasts, as well as other holiday meal items, can be dropped of at Care and Share Monday through Thursday, 9 am-4 pm, 222 W. 900 N. You can also make a donation online!
ICHA needs volunteers on Sunday, December 8 in the afternoon and evening and Monday, December 9 through Friday, December 13 from 9:30 am-6:30 pm. Spanish speaking volunteers are especially needed on Tuesday, December 10. Volunteers will help those who are coming to pick up gifts and food. You can sign up to volunteer at the "Holiday Store" (set-up and distribution) here!
Honor Our Veterans - "Wreaths Across America"
Saturday, Dec. 14, 2019
Enoch City Cemetery
1580 E Sunrise Dr, Cedar City, UT 84721
The Bald Eagle Chapter of the Daughters of the American Revolution has chosen the Enoch City Cemetery to be honored with a ceremony to place wreaths on the graves of Enoch veterans. The wreaths are $15 each. Residents are invited to participate in the event. Donation forms are available online. Call the Enoch City Office for more details at (435) 586-1119.
And remember, even during this festive holiday time, should you have any questions about buying or selling homes in Cedar City, please give me call!