Discover the Top 3 Skiing Spots Near Cedar City, UT
Posted by Sam Dodd on Monday, May 3, 2021 at 9:25 AM
By Sam Dodd / May 3, 2021
Comment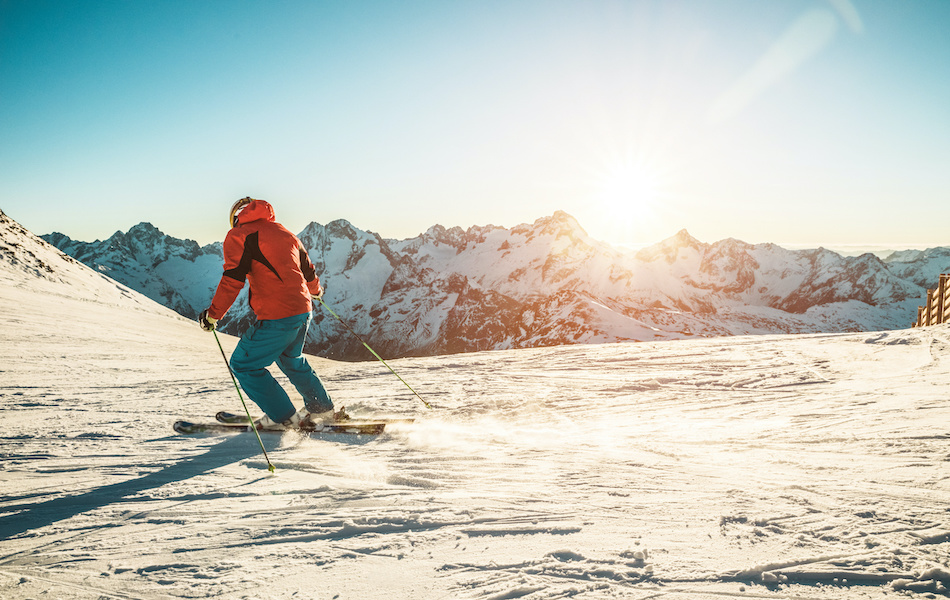 Residents of Cedar City have the opportunity to enjoy panoramic mountain vistas daily. The charming town with its historical downtown is nestled in the mountain valleys, allowing anyone and everyone to appreciate the majesty of the surrounding ranges. As a result of the community's proximity to the mountains, residents and visitors alike can enjoy ample skiing opportunities.
These are the places where people can find the best skiing in Cedar City, Utah.
Brian Head Resort
Hours: Slopes are accessible 9:15 a.m.–9 p.m. daily
The closest ski resort to Cedar City is Brian Head Resort. It takes about 40 minutes by car to get from the city to the slopes. Brian Head Resort is a premier ski resort known for its exceptional annual snowfall totals and made famous for being the resort with the highest elevations in the state. With two mountains included in the resort, it's one of the largest in the region, and it offers a variety of slopes for people of all skill levels. People find that this is an ideal resort for skiing and snowboarding due to the various experiences available on the slopes. Beginners can enroll in skiing and snowboarding lessons, and there are equipment rentals available on-site for those who need gear.
Eagle Point Resort
Hours: Slopes are accessible 9:30 a.m.– 4:30 p.m. daily
Residents and travelers in Cedar City have discovered that Eagle Point Resort is another awesome place to go skiing near the city. It takes about an hour and 15 minutes to get to Eagle Point Resort from Cedar City when traveling by car. This ski resort is known for its relaxed, friendly atmosphere. While it's possible to take a day trip to Eagle Point Resort, those who want to extend their stay can stay on-site, as there are several lodging facilities available. With more than 40 runs and five ski lifts, there are many experiences to enjoy. In addition to skiing, visitors have the opportunity to go snowshoeing on the local trails. It's considered one of the best winter playgrounds in the state of Utah.
Ruby's Inn Winter Adventure Center
Hours: Lodging available, hours for activities may vary
Another place to enjoy winter fun and outdoor recreation near Cedar City is at Ruby's Inn Winter Adventure Center. This ski resort and outdoor adventure park is located about an hour and a half outside of the city limits and features various exciting activities for people of all skill levels to enjoy. While this place does not have traditional mountain slopes, it has plenty of perfect trails for those who enjoy cross-country skiing. For an added sense of thrill and a touch of speed, people can go snowmobiling at this destination as well. Ice skating and sleigh rides are also available during the winter months, making this a favorite destination for visitors of all ages.
Hit the Slopes in Cedar City
These resorts are the most popular places to ski near Cedar City, but residents and travelers can continue to explore Utah to find other slopes to enjoy. Skiing is a favorite activity among people of all ages in this region, and there are many ski resorts to visit and appreciate.