Southern Utah Home Prices Increase Despite Virus Threat
Posted by Sam Dodd on Sunday, April 19, 2020 at 8:00 AM
By Sam Dodd / April 19, 2020
Comment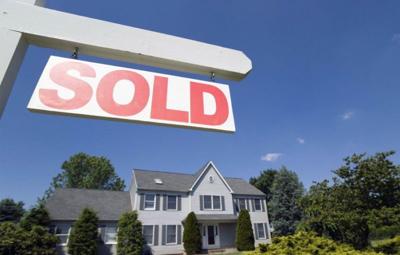 by Sam Dodd
Despite a rough first quarter in 2020, home sales have held up surprisingly well compared to the 2019 housing market. Single family home sales were particularly steady in the FLEX-MLS Southern Utah Region.
Region home sales overall in the first quarter of 2020 were up a whopping 16% compared to last year (which was sans virus, I might add). The increase in sales volume was even more impressive. Last year in the first quarter the home sales volume was at $80,346,863. In 2020 $114,642,451. The number reflects the total all homes sold in the first quarter added together and that's a 43% increase.
Home prices were up in the first quarter of 2020 too. The average sales price for this time period last year was $242,009 in the region. The average price increased this year by 23% to $297,001.
Single-Family Home Sales Hiked Up
About 23% more single-family homes sold in the region this year than last year (247 in 2019 and 306 in 2020). Sales volume was up 50% percent. That's crazy considering we've been dealing with a global pandemic. In 2019 the sale of single-family homes grossed $67,534,873. This year in the first quarter sellers grossed $101,321,722.
Condos/Townhouse Market Not as Perky as Single-Family Homes
Although Utah's Southern Region fared well in the single-family home market, we didn't see quite the same story when it comes to condos and townhomes. In the first quarter of 2019 a total of 85 townhomes/condos sold. That dropped to 80 this year, which equates to a 5% decrease. Despite fewer properties being sold, the total sales volume looks good. Last year the volume was $12,811,990. This year that was up 3% to $13,320,729.
Condo sold prices were up by 10% ($150,729 in 2019, $166,509 in 2020).
Cedar City Housing Market Appears Healthy
In regards to the Cedar City housing market, we saw a 38% increase in the number of single-family homes sold in the first quarter of 2020 compared to 2019. Last year a total of 104 homes sold in the first quarter. This year 144 homes sold in Cedar City.
Sold volume in Cedar City alone was up an astounding 63% from $26,040,189 in single-family home sales last year to $42,514,688 this year.
The average sale price of single-family homes in Cedar City was up in the first quarter too in a year-over-year comparison from $250,386 to $295,241 (a 17% increase).
Condo/townhouse sales were up in Cedar City as well. The first quarter of 2019 there were 39 sales. This year, 45 properties sold for an increase of 15%. The sold volume was up 26% this year and the sales price of a condo or townhome in Cedar City actually increased by 9%. In the first quarter of 2020 the average sale price of a condo or townhome was $169,341.
Sales Spiked in Other Areas
The surrounding communities of Cedar City have been hot spots so far this year. Kanarraville and New Harmony single family homes have had a 75% increase in sales. Now, don't get too excited. Just 4 homes sold in those communities last year compared to 7 this year in the first quarter. The total sales volume is up 214% though from just $1,037,000 to $3,257,900 and that's nothing to sneeze at!
If you own a single-family home in the Beaver, Milford or Minersville areas you'll be glad to know home prices were up 59% this year from an average sold price of $119,062 to $190,184.
In fact, the average sales prices of single-family homes in every Southwest Region community with the exception of Beryl, Newcastle, Enterprise and Modena where average prices dropped 9% from $175,380 to $159,100.
If you have a home to sell, this is still a great time to do it so give me a call today!