Things To Update Now If You Plan on Selling Within The Next Year
Posted by Sam Dodd on Saturday, June 13, 2020 at 3:24 PM
By Sam Dodd / June 13, 2020
Comment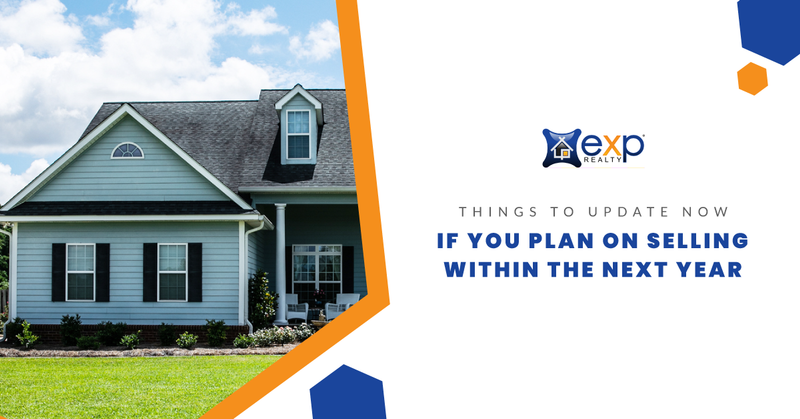 Are you looking for sure-fire ways to upgrade the resale value of your home? When it comes to increasing value, there's nothing like a quick series of renovations. These are the minor and major repairs that you can do in order to fatten up your price tag. The sooner you get started on these, the better for your bottom line.

The big secret that all too many people lose sight of is that there is no need to put a huge dent in your budget. You don't have to break the bank in order to make bank. A series of minor repairs can go a long way. With that in mind, let's get started. Here's a handy list of things to fix around the house.
Give Your Front Lawn a Much Needed Makeover
The key to increasing value for your property is enhancing its initial appeal. The first thing a potential buyer is going to see as they step out of their car is your front lawn. For this reason, it's a good idea to make it as neat, orderly, and appealing as possible.

Start with the obvious. Mow the lawn. Fill in any bare patches and replant fresh grass to cover brown and dead areas. The classier your lawn looks, the more likely a visitor is to get the idea that you care about keeping your property in good order. This is a positive first impression that you want them to have even before they enter your home.
Make Sure Your Driveway and Front Path Are in Good Shape
If a few tiles are missing from your front path, get them replaced. Add to your curbing so that it looks brand new. You may even consider repaving your driveway. All of these are low-cost repairs that you don't need to spend a million dollars arranging for.
Make Sure Your Walls are Freshly Painted and Clean
First on the list of things to fix around the house should be your walls. This means that the walls of your home should be freshly painted and cleaned, both on the inside and outside. Remember that a good first impression means a lot. A new coat of paint can go a long way toward making your home seem a lot newer and more fashionable.

Try painting the outside of your home in a fresh and fashionable color. It's a good idea to check the web and recent issues of home décor magazines in order to find the most popular colors in your area. The more initial appeal you give your home, the better your chances will be of finding a bumper crop of potential customers.

You should also pay some attention to the inside walls of your home. Try to find shades that blend naturally together. Neutral colors are most likely best for your interior décor scheme. Repainting your kitchen and bathroom is a home renovation project that can add real value to your home without putting a dent in your budget.
Pay Attention to the Lighting in Your Home
Next on the list of things to fix around the house is your interior lighting. A dark and dingy home is one that won't attract a great many potential buyers. If your lighting system is old or obsolete, now is an excellent time to get it fixed or even replaced. Thanks to recent upgrades in tech, this isn't as costly as it once was.

It may be as simple as just replacing the lamps and light fixtures in your rooms with newer and more efficient models. You may consider adding new ones in order to make your rooms even brighter and more easily accessible. Before you know it, your home will be a much friendlier and more lively environment.
It's Time to Upgrade Your Kitchen and Bathroom Areas
When it comes to increasing value for your property, one of the most important things you can do is upgrade your bathroom and kitchen. These are areas that a potential visitor will definitely want to see in order to make sure they are up to snuff. Any failings in either of these areas will be a source of many misgivings on their part.

It's a great idea to replace rusty, leaky, or stained faucets. If they are starting to show signs of wear and tear, get rid of them. This is so a potential buyer won't see them and wonder why you aren't keeping your home up to snuff.

Likewise, if the sink no longer looks fresh after a good scrubbing, it's time to buy a new one. This goes double for the fixtures in your bathroom. Clean or replace the toilet and tub. The more you do to renovate your property, the faster it will sell.