Before You Invest in a Short-Term Rental ...
Posted by Sam Dodd on Sunday, December 8, 2019 at 5:00 AM
By Sam Dodd / December 8, 2019
Comment
Cedar City regulates short-term rental industry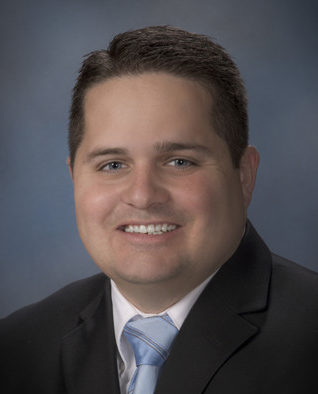 Sam Dodd
Yes! Your last munchkin is off to college leaving your entire walk-out basement empty at last. If you're thinking of turning that valuable space into a short-term rental, you could be on to something exciting and potentially lucrative.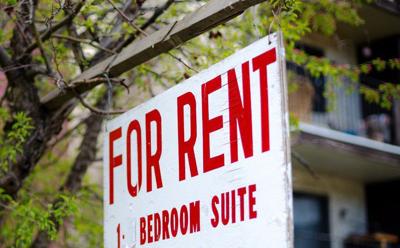 The Festival City features multiple fun activities throughout the year that attract people from throughout the country. Consider the Utah Shakespearean Festival, the Neil Simon Festival, the Livestock & Heritage Festival, Utah Summer Games, July Jamboree, Mid-Summer Renaissance Fair and ... I think you get the point. While we love visitors and enjoy the diversity it brings to our community. Many come to ski, hike, bike and simply experience the beauty of Southern Utah. All those people need some place to rest their weary heads! Some prefer hotel rooms, others like the bed and breakfast experience while still others are looking for something a little more personal (and economical).
What does it take to turn your Cedar City home into a short-term rental?

While it isn't hard to turn spare space into a short-term rental, there is more to it than most people realize. There are many factors to consider before splashing into the pool of thousands of temporary landlords throughout the world. Issues to consider are the cost of renovations, security, safety, marketing, taxes and yes, even licensing. Cedar City has business regulations and licensing requirements specific to short term rentals.
"To qualify as a short-term rental your paying guests (compensation is an important key here) must stay less than 30 days per stay."

I'll summarize the code here, but if you are considering a new career in hospitality, I highly recommend you read through the Cedar City Ordinances, Chapter 23-9Q Residential Short-Term Rentals.
Location & length of stay: Here, short-term rentals are "permitted in all zones for existing residential uses," according to the code. That's good news. Talk about your home-based business! To qualify as a short-term rental your paying guests (compensation is an important key here) must stay less than 30 days per stay.
Compatibility: Remember, the zoning in your residential neighborhood is intended for, well, residential purposes. Therefore, it's fine to have guests. It's even okay to charge money for short-term rentals. It is not okay to turn your neighborhood into a circus complete with tour busses parked in the street and billboards on your front lawn. Keep it low-key. Talk to your nearby neighbors about your plans and find out what you can do to help them feel more comfortable with the arrangement.
Licensing: In order to operate a short-term rental in Cedar City, you must be licensed by the municipality. If you own multiple short-term rentals (and many people do) you only need one business license. You will find the short-term rental license if you click here. Once you receive a license, you can't transfer it to another property and you can't transfer the license to another person. The code goes into great detail about the reporting requirements for change.
In order to become licensed, you will be required to provide the following (again, this is a summary and not an inclusive list):
addresses of any properties to be used as a short-term rental
proof of the proper liability insurance
proof of adequate parking
lodging sales tax number
proof other residences within 300-feet of your residence have been notified of your short-term rental plans
proof of proper safety and security equipment (for example, fire alarms, smoke detectors and carbon monoxide detectors)
evidence there are no HOA or CC&R restrictions that prohibit short-term rentals
assurance there will be no mobile or moving structures used for the rental business (like motorhomes and trailers)
While all of this might seem like overkill to some, the provisions are intended to protect renters and residents alike! Just remember, only residential activities belong in areas zoned residential. No business signage will be allowed.
If you have any questions about the licensing process, reach out to the Cedar City Building Department at (435) 865-4519.
This short-term rental business can be a pretty great gig if you follow all the rules and regulation. I've got access to some terrific Cedar City investment properties and hope you will call me when you're ready to take the plunge!