These Top 4 Dessert Shops in Cedar City, UT Satisfy Sweet Cravings
Posted by Sam Dodd on Monday, April 12, 2021 at 9:25 AM
By Sam Dodd / April 12, 2021
Comment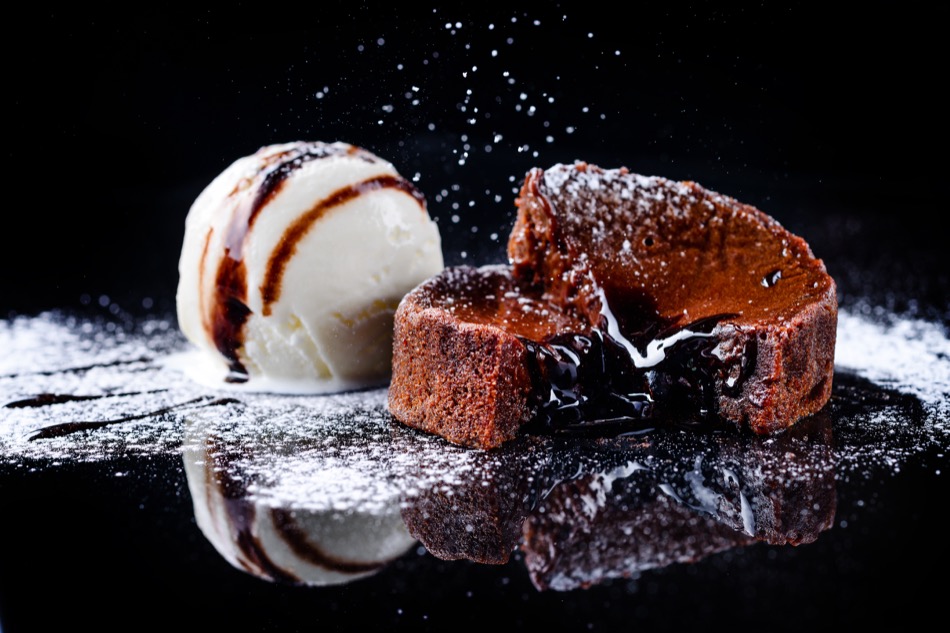 Who doesn't love a sweet treat from time to time? From a cake to celebrate an occasion to a gooey cookie to end the week, there's always a reason to indulge. To add an extra layer of deliciousness, you can turn to freshly made delicacies. Dessert shops abound in Cedar City, Utah, and when only the best will suffice, these top-rated dessert-themed restaurants are sure to satisfy those sugary cravings and exceed the taste buds' expectations. Read more below to discover the best dessert stops in Cedar City.
The French Spot
Phone: (347) 886-8587
Hours: Monday – Saturday 10 a.m. – 9 p.m. / Sunday 10 a.m. – 8 p.m.
Even though The French Spot only offers window service and outdoor seating, it's well worth stopping by. In addition to French lite fare dishes, spectacular freshly ground coffees, and traditional pastries, The French Spot is best known for its fantastic desserts. Made fresh daily, The French Spot serves up numerous flavors of:
Pastries
Chocolate mousse
Crème Brûlée
Macaroons
Truffles
Tarts
This restaurant is a favorite for locals and those on the go seeking a sugary treat. The French Spot also makes custom cakes and takes bulk orders with advance notice.
Palette Bakery and Ice Cream Parlor
Phone: (435) 669-3880
Hours: Monday – Thursday noon – 9 p.m. / Friday – Saturday noon – 10 p.m. / Sunday 2 – 8 p.m.
Those seeking a custom cake, artisan ice cream in countless flavors, pies, and fresh pastries must visit Palette Bakery and Ice Cream Parlor. The bakers here are passionate about quality and creativity, taking time to craft each dessert from scratch with the finest ingredients.
The made-in-house ice creams are beyond anything one could imagine. With unusual flavors such as white chocolate boysenberry champagne, huckleberry pie, and carrot cake batter, Palette Bakery also offers cakes, pies, crème brûlée, and more.
Sub Zero Nitrogen Ice Cream and Yogurt
The amazing ice cream at Sub Zero Nitrogen Ice Cream and Yogurt is crafted through a unique process a university professor invented. He tried flash freezing ice cream using nothing but liquid nitrogen, and the experiment resulted in the creamiest, most delicious ice cream in the world.
It was so good that the inventor wanted to share it with others and opened the first Sub Zero Nitrogen Ice Cream and Yogurt in 2004. Today, the shop also offers soy and vegan options, and when ordering in the store, each ice cream is flash-frozen on a made-to-order basis.
Crumbl Cookies
Phone: (435) 383-2400
Hours: Monday – Thursday 8 a.m. – 10 p.m. / Friday 8:30 a.m. – midnight / Saturday 8 a.m. – midnight
For gourmet cookies that taste like mom's and grandmother's, Crumbl Cookies is the only place to go in Cedar City. The bakers here make fresh batches of cookies throughout the day and serve them warm—a true treat! Step inside to be overwhelmed with the delightful aromas. In-store patrons can watch the dough mixers and bakers behind the glass.
Crumbl has award-winning sugar and chocolate chip cookies and other staples. However, they rotate four specialty cookies each week to keep things extra flavorful. Can't get there in person? Crumbl offers nationwide shipping right to cookie lovers' doors.
Give these top dessert-themed restaurants in Cedar City a try, and any craving for sweets is sure to be satisfied!