The Top 5 Hotels in Cedar City, UT
Posted by Sam Dodd on Monday, January 11, 2021 at 7:57 AM
By Sam Dodd / January 11, 2021
Comment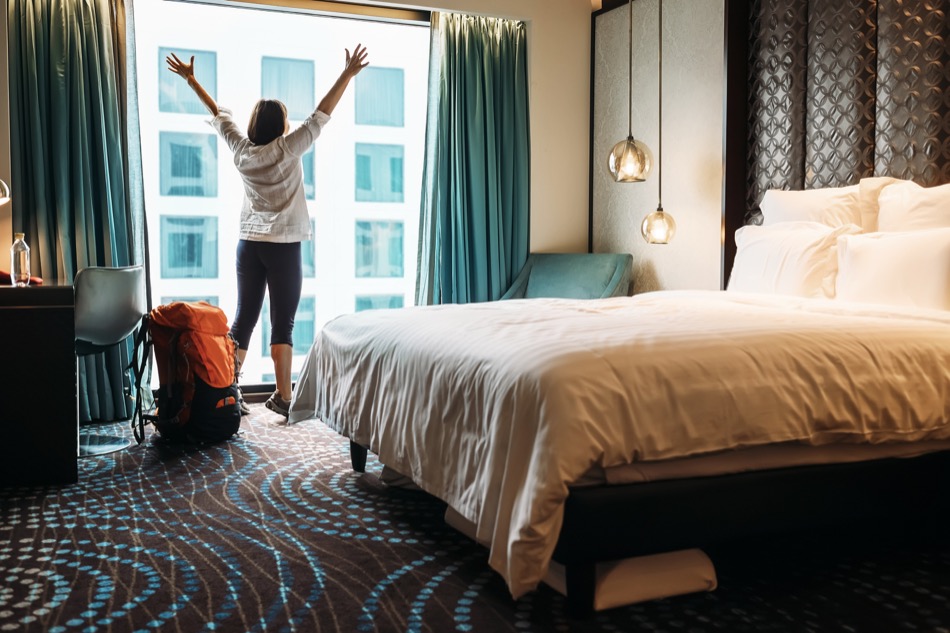 Located nearby several popular national parks, ski resorts, and yearlong activities, Cedar City, UT is a great place to visit for adventures or a quiet getaway. Before checking in to just any hotel, consider checking into one of the top places to stay in and around Cedar City.
Abbey Inn
Travelers continually rate the elegant Abbey Inn as a top place to stay in Cedar City. Nearby the north rim of the Grand Canyon and Zion and Brice National Parks, this is the perfect home base for nature-loving travelers.
This newer hotel boasts comfortable rooms and luxury suites with spa options. Rooms feature cable-equipped flat screen TVs, Euro top beds, refrigerators, and free Wi-Fi. Guests are treated to complimentary airport shuttle service, free hot breakfasts daily, and lift tickets to Brian Head Resort.
Best Western Premier Brian Head Hotel & Spa
The Best Western Premier Brian Head Hotel & Spa is a pet-friendly hotel in nearby Brian Head, UT. Rustic and elegant, the hotel offers chic rooms that exude the feel of nature. Comforts of home such as mini-fridges, microwaves, coffee makers, free Wi-Fi, and flat-screen televisions are in each room, while suites have sofas and gorgeous stone fireplaces.
The resort offers access to both indoor and outdoor pools and hot tubs, as well as a spacious workout room. There's also a new game room, for those wanting to play old-school arcade games. A fine-dining steakhouse is onsite, in addition to a bar and grill, where guests can enjoy live music along with pub-style fare and cocktails. Spa services are available seasonally, for those seeking pampering body treatments and massages.
Bard's the Bed and Breakfast
Bard's the Bed and Breakfast is housed amid a lovely, restored 20th century craftsman-style guesthouse, and is nearby several sites such as Cedar Breaks National Monument and numerous popular parks. Each room is uniquely styled, with options including multi-storied, multi-room, kitchenette, and living rooms. Wi-Fi access, flat-screens, and a cozy balcony and porch are features of all accommodations at Bard's Inn.
Iron Springs Resort
Iron Springs Resort is ideal for the versatile traveler and features a comfortable boutique lodge, cabins, and an RV park onsite. While the hotel is small, the grounds are vast and ready for those eager to get outdoors and hit up the nearby attractions and national treasures near Cedar City, UT. All guests on the property will have complimentary Wi-Fi access across the resort. When hunger strikes or one needs sundries, there is a country store and restaurant just steps from the rooms.
Big Yellow Inn
Take respite in a classy bed and breakfast at Big Yellow Inn, a Georgian-style home close to numerous attractions. Restored rooms boast original features and antique furnishings alongside modern treats like Wi-Fi, flat-screen TVS, and DVD players. Movies and music, along with books to pass the time on the porch, can be obtained from the inn's library.
Suites with whirlpool tubs, living spaces, and romantic fireplaces can also be booked. A hot breakfast is served daily and can be taken on one of the spacious porches, sitting rooms, or in the grand dining hall. For travelers needing to check in or do business, there's a small facility in the hotel.
Look no further than these top-rated hotels and lodges in Cedar City, UT to be near the action and remain comfortable when not soaking in the sites.