Which Sustainable Building Materials and Products Are Best for New Construction Homes?
Posted by Sam Dodd on Wednesday, December 2, 2020 at 9:47 AM
By Sam Dodd / December 2, 2020
Comment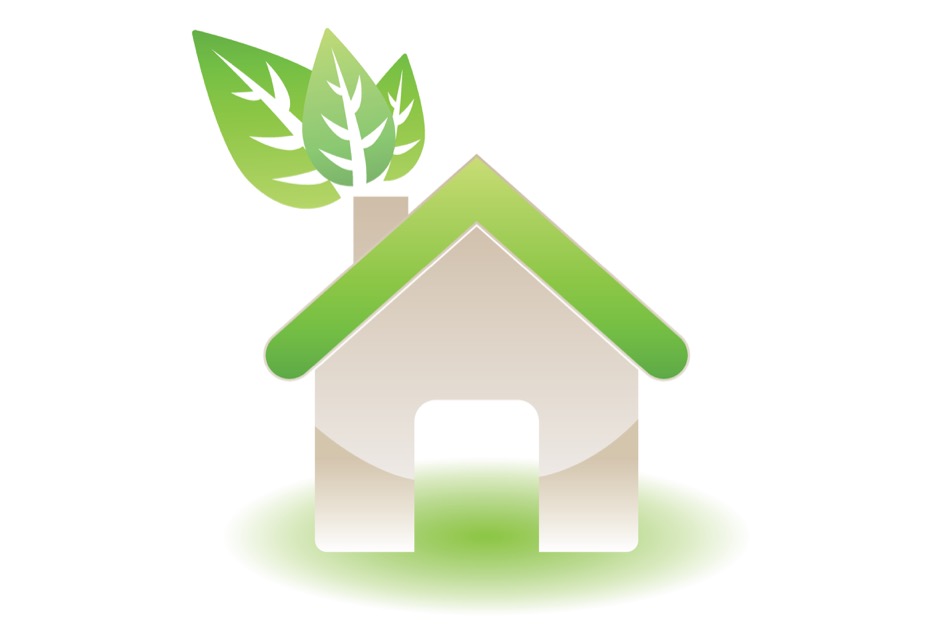 For those building a new construction home with a focus on sustainable materials, eco-friendly building materials have many advantages. Though they may cost more money to purchase up front, they also save homeowners money in the long run. Sustainable building materials are worth more than standard building materials, can help reduce a home's utility bills, and can reduce wear and tear on appliances, such as a home's HVAC system, by improving a home's energy efficiency.
Those planning to build an eco-friendly home sometime in the coming year will find that they have many materials to choose from. Deciding which materials are best can be difficult, however. Below are some of the best materials for modern, eco-friendly homes.
Cork Flooring
Cork flooring is made from the bark of a cork oak tree. The bark can be harvested every nine years or so. A harvest can happen several times in the lifetime of the tree without killing the tree, so it's far more sustainable than wood flooring. Cork flooring can be installed in bedrooms, living rooms, dining rooms, and even kitchens, if it's properly sealed.
Many homeowners like cork flooring because of its beauty and warmth, its relatively soft surface, and its interesting textures. Those installing cork flooring in their home should make sure their contractor has worked with cork before and knows how to seal it properly, especially if installing it in high-moisture areas of the home.
Heat Pump
Heat pumps are designed to be incredibly energy efficient when compared to other forms of residential heating. These devices are also preferred by homeowners because they're an all-in-one unit that handles the home's cooling and heating at the same time. This makes the home's temperature system simpler to maintain because there's only one device to keep in working order, rather than two—and it can do a conventional heater's job for as little as a quarter of the cost.
Wool Insulation
Wool insulation is much better for the environment than many synthetic types of insulation. In addition to being natural and biodegradable, wool insulation is also flame-resistant and mold-resistant. It's as good an insulator as many other more traditional forms of insulation. Like with cork flooring, it's important to work with a builder who knows how to properly install wool insulation. Improper installation of any insulation can lead to moisture buildup in the home and other problems.
Smart Thermostat
Smart thermostats only came onto the market within the last several years, but since their first appearance in residential homes, they've made a big splash on the residential scene. These thermostats are energy efficient in a variety of ways. First, they're fully programmable, which means they can be programmed to maintain the most energy-efficient temperatures in the home. Second, over time, smart thermostats can "learn" things, like when a homeowner goes to sleep, when they wake, when they're out, and when they're coming home.
Having this information allows the smart thermostat to adjust the temperature to more energy-efficient settings when the homeowner isn't around, or when they're asleep. This helps prevent wear and tear on the HVAC system, and also prevents the homeowner from spending a lot of time determining the temperature of the house.
Bamboo
Bamboo flooring is a hardwood substitute. It looks like hardwood, performs a lot like hardwood, but it's actually a grass. It can be grown in less than a decade, versus the many decades that some species of hardwood can take.
Bamboo is swiftly becoming a preferred flooring material for homeowners, but it's important to be choosy when trying to select the right type of bamboo. Less-expensive types of bamboo can be short-lived, difficult (or impossible) to refinish, and may not perform as well as the higher-end types of bamboo.
Homeowners who don't know which type of bamboo is best should consult with their contractor to get more input about various types and brands. A good builder can help the homeowner select the right kind for their home.
Hire an Architect and Builder With Experience
Knowing which sustainable materials to use is just one of the many challenges when building a home. It's also very important to hire a contractor, builder, or architect with experience, including these materials in new construction homes.
When hiring a contractor or builder to build a new home, people should ask to see a portfolio that puts on display their chosen contractor's ability to work with eco-friendly materials. Additionally, people should speak with the contractor's references that can attest to the contractor's skill with these materials. Vetting a builder and an architect can help ensure that homes will be built skillfully and soundly so that homes will stand the test of time and be worth more if the homeowner ever decides to sell.