Swimming in Cedar City: Top 3 Swimming Spots in Cedar City, UT
Posted by Sam Dodd on Monday, May 10, 2021 at 10:15 AM
By Sam Dodd / May 10, 2021
Comment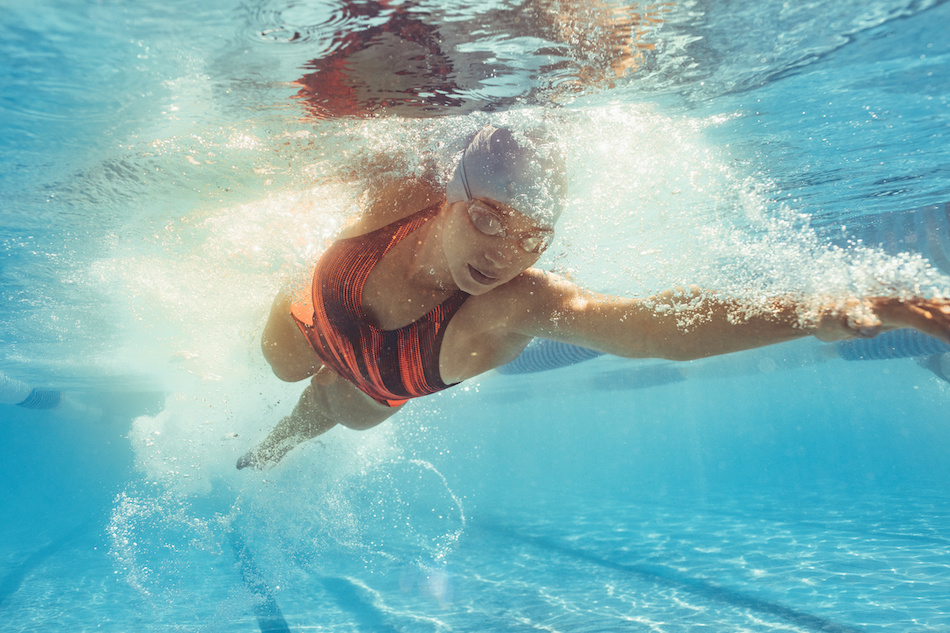 Individuals of all ages love to take a dip in cool, refreshing water during a typical desert summer. After all, swimming is one of the best ways to beat the dry heat. Fortunately, the best swimming spots for residents and visitors are located right in Cedar City. Each of the three swimming holes listed below contains its own unique characteristics that bring guests back time and time again. Let's dive in!
Cedar City Aquatic Center
Hours: Mon–Fri 3:30–8:30 p.m., Sat 10 a.m.–6 p.m., Closed Sun
The Cedar City Aquatic Center truly is a one-stop swimming spot for individuals of all ages. Reminiscent of a water park, the Cedar City Aquatic Center offers a splash playground, lap pool, lazy river, water slide, diving board, and hot tub. Those who wish to dive into the pool must be able to swim back without the assistance of another swimmer or flotation device.
Those who want to join their family at the Aquatic Center can have dry fun as well in the weight room. Access to the weight room and all of its equipment, including treadmills, rowers, dumbbells, and more, is included with the price of admission.
Prices for daily entry are $4 for children and $4.50 for adults. After 7 p.m., admission prices are half off. Family night is every Monday after 6 p.m., which means admission for two adults and up to four children is only $10.
SUU Swimming Pools
Hours: Mon–Fri 6 a.m.–4 p.m., Sat 6 a.m.–3 p.m., Closed Sun
Located right in the heart of Cedar City is Southern Utah University (SUU), which has two large pools that are open to the public. The SUU swimming pools are open throughout the year. Typically, the busiest time of year at the pools is during summer and in between semesters. Each pool is perfect for those who wish to swim laps and improve their endurance. However, the pools also have two other unique offerings: those who want to learn how to kayak or earn their certification in scuba diving can do so right at an SUU swimming pool.
Sand Hollow Reservoir
Hours: Mon–Sun 7 a.m.–9 p.m.
Sand Hollow Reservoir is one of the best swimming spots right outside of Cedar City. A short drive will put visitors right at the heart of Utah's most popular state parks. The artificial reservoir located in Sand Hollow exceeds 1,300 acres, which means there is plenty of room for everyone to enjoy their favorite activities. Visitors are regularly seen swimming, diving, boating, and fishing. The waters in the Sand Hollow Reservoir are always warm and a crystal clear blue. Camping is permitted on the beach or at the state park's campground, which means visitors can create an entire weekend of swimming at the reservoir. Additionally, those who like to ride ATVs can quickly access over 15,000 acres of pristine dunes during their weekend getaway.
Cool Off in Cedar City
Each of these best swimming spots in Cedar City offers visitors the ability to exercise and create lifelong memories. The Cedar City Aquatic Center is perfect for those who want to feel like they are at a water park without paying water park prices. The SUU swimming pools offer plenty of time to exercise and learn new skills for time on the water. Sand Hollow Reservoir is perfect for a day, weekend, or week-long trip in one of Utah's largest artificial swimming holes. Whatever adventure someone chooses, they are sure to have an amazing time swimming in Cedar City.