To Rent or Own? That is the Question
Posted by Sam Dodd on Thursday, August 22, 2019 at 10:50 PM
By Sam Dodd / August 22, 2019
Comment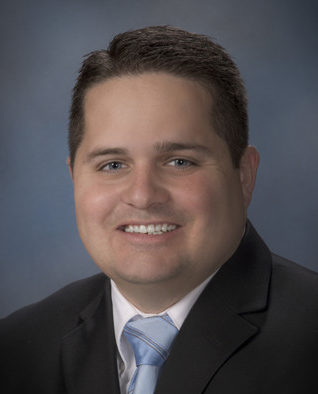 by
Sam Dodd
If you've been bitten by the home ownership bug, congratulations! Owning a piece of Cedar City real estate is a worthy dream. I find nothing more satisfying than helping someone find their place in Southern Utah's Festival City. Dreams really do come true. Unfortunately, if you buy before you're ready, home ownership can become a nightmare.
Hey, I'm a real estate broker; I am the last person you would expect to try to talk you out of buying a home. More importantly, I'm a friend, a community member and a neighbor. I need my clients to be satisfied – no, thrilled – with their decision to embark on the journey that is home ownership. That's why, I implore you: "Be Prepared."
What if the Market is Great? Should I Jump In?
While timing is very important and Cedar Cty real estate market conditions are an important consideration, your personal readiness is paramount. We can talk about your potential return on investment. We can talk about historically low interest rates. We can talk about potential community growth and the impeccable quality of life in Southern Utah. We can discuss opportunities for higher education, cultural enrichment, commerce and potential employment but, the most important discussion you and I can have is: Are you ready?
Your Slice of the American Pie
I'm dedicated to helping you get your slice of the American Pie. Before we discuss ways we can do that, let's talk about the potential benefits and drawbacks of renting a home.
Renting: The Good News
Short-term commitment. Depending on the term of your lease, you could be committed to living in a rental property for a month to two years. Some leases go longer and vacation rentals allow people to literally rent for a day. We're not talking about vacation rentals here.
Lower up front cost. While you will most likely have to pay a deposit (and sometimes first and last month's rent), it can be much more affordable to get into a rental home than to actually buy one. There are many low or no down-payment programs out there for home buyers, and we will talk about that too.
"Not my problem." When you rent a home (short of damage you caused directly), the owner traditionally foots the bill for routine maintenance, upgrades and in some cases even yard care. Renting a property is fairly care free if you do your part to keep the home clean and in good repair while you are living there.
Foot-loose and fancy free. As long as you honor your agreement with the home owner (or property management company), you get to walk away at the end of your lease without further obligation.
Opportunities arise. Say your employer offers you a killer position across the country. You could be able to negotiate your way out of the lease by subletting or sitting down with your landlord or his/her representative. Not so with your mortgage lender.
Renting: The Bad News
Short-term commitment. You have the advantage of a short-term commitment, but so does your landlord. You could fall in love with the home in which you live and want to live there forever despite your short-term lease. The landlord is only obligated to honor your lease. After that term is over, the landlord has more options than you do.
Lack of financial incentives. There really are no tax advantages for rentals. I doesn't matter how much the house appreciates, it's not your house. You're not building equity. You're simply paying for a place to live and when you walk away, the landlord keeps the equity for which you paid.
"Don't fence me in." When you rent a home, there will be restrictions on the type and amount of re-decorating and renovating you do. Any improvements you make will likely need to be approved by the landlord short of simple wall décor, furniture, and window dressings. That can feel stifling and any real improvements you make (with permission of the home owner, of course) will benefit the property owner in the long run, not you.
No pets allowed. This might seem minor to some people, but to others, the opportunity to own pets is a major consideration. Some people have to give up pets all together to rent a home. Others are restricted in the size and type of pets they can own.
Rental rates go up. When you rent a home, you are subject to the whimsy of the economy. Once your lease term is up, you will need to renegotiate your rental terms and that could mean an increase for you. Rarely (if ever) will it mean a decrease in the amount of rent you pay.
Owning: The Good News
Long-term commitment. If you fall in love with an area and plan to stay there for more than three years, you will enjoy the security of knowing you are in it for the long-haul. As long as you make your payments and meet your obligations to your lender and home owners association (where applicable), you will be the proud owner of your piece of the American dream.
Financial incentives help. If you buy the right home in the right market (it's my job to help you determine both), you could see a significant increase in the value of your home over a long period of time. You can cash in on that value when you are ready to sell a home in Duck Creek, and even by obtaining a home equity line of credit to pay off high-interest debt. There are also some tax advantages to home ownership that could save you money in the long run.
You are free to renovate. Move walls, paint them, change the flooring, remodel the bathroom, and install new kitchen cabinets! This home will be your space and yours alone so make it your own. As long as you're smart about the remodeling you do, you could even increase the value of your home while improving your quality of life. In some cases, there are tax advantages for improvements in energy efficiency and more.
Enjoy your pets, family & friends. Unless you live in a home owners association (HOA) that prevents it, you can freely enjoy your pets in the privacy of your own home and on your land. Everybody has to obey the laws of the land, but you will definitely have more freedom.
You can count on your payments to remain the same. Once you negotiate a fixed-rate mortgage, your home payments are fixed no matter the rate of inflation or the value of your home. Taxes could increase, insurance rates can go up, but your mortgage payments will remain steadfast if you opted for a fixed rate loan.
Owning: The bad news
Long-term commitment. Some of us have gypsy souls and like to move around. Sometimes occasions arise that require us to move for work, family, etc. That's much harder to do when you own a home compared to renting.
Maintenance is up to you. When the breaker blows, you fix it (or you call and pay for an electrician). Maintenance and repairs are up to you. The value of your home could depend on it. You are in charge of shoveling the walks, keeping the paint fresh and maintaining curb appeal.
Homeowner's insurance can be costly. Renters insurance isn't cheap, but homeowner's insurance can be even more costly.
You pay all utilities. In some cases, renters only pay a portion of the utilities. When you own a home, you are responsible for water, sewer, garbage, electric and gas. In some cases, you will have to pay HOA fees.
Taxes. Property taxes tend to rise, but they never seem to fall. This is an added expense that could take you by surprise when you compare the cost to renting.
Saving up for a down payment can be stifling for some would-be home owners, but with careful planning and preparation, you can become a homeowner under the right conditions and I can show you how! Call me today for your free evaluation. The dream of owning a home is entirely attainable. Let's work together on a plan that will help you create the right environment for you to own your very own Cedar City home.