What is Curb Appeal and Why Do I Need It?
Posted by Sam Dodd on Wednesday, October 30, 2019 at 11:22 AM
By Sam Dodd / October 30, 2019
Comment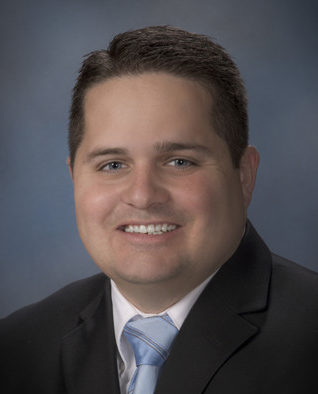 by
Sam Dodd
The best way to get potential buyers to enter your Cedar City home for sale is to create a clean, inviting environment - outside. That's right. Say I'm a buyer, I see your home advertised with glorious photos of the stunning interior. Then, say I drive by and find your yard in complete disaray. Am I likely to add it to my list of must-see properties? Well, maybe. But, if I'm prioritizing my favorite properties and those I'd like to tour yours will definitely slip toward the bottom of my list.
The term "curb appeal" relates to the condition and exterior appearance of your home. This includes landscaping, paint home and even the appearance of your front porch. It's all about that first impression people get when they pull up to the curb to approach your home.
Did you know an unkept exterior can significantly decrease the value of your home? If you think you're ready to sell your home, or your home may not be selling, and it doesn't have great curb appeal - think again.
The time and effort you put into the appearance of your property from the street will provide an excellent return on your investment. It's something you can do to improve your home's salability without much cost and it makes a world of difference.
First impressions really do matter. Great curb appeal will set your home apart from others on the block - and others on your potential homebuyers' lists of favorites.
So, ask yourself these questions about the exterior of your home:
Is it clean? Trash is a definite turn-off. Disorganization of tools and toys can cause a potential Cedar City home buyer to drive right by your property. Picking up trash is easy. Remove anything from your yard that does not help make it aesthetically-pleasing. Look, I get it, the kids all have bikes and trikes and push toys and pull toys and baseballs and soccer balls and bats. The list goes on forever. If you need to store these items in the yard, look for creative ways to organize them. How about a nice bike rack? Maybe smaller outdoor toys can be stored in an attractive bin or some other creative container that will allow your children access to them while keeping the yard neat.
Keep yard ornaments at a minimum and study your yard for potential safety hazards. Think about investing in a hose storage unit or hose reel to keep your yard tidy.
I probably don't need to say this, but I will: please clean up pet waste regularly.
Wash and sweep your walk-ways. In the winter, keep them cleared of snow and ice. Weather permitting, spray down the exterior of your home and remove dirt and cobwebs.
How's the paint or siding? Peeling paint, bent siding and broken fencing require pretty minor repairs and yet they can decrease the curb appeal of your Cedar City home for sale. Check the trim for breaks, cracks, broken pieces and repair anything that's broken. Regular maintenance is crucial. The cost of hiring a professional to paint your home if you can't do it yourself could make the difference between a full-offer sale and a low-ball offer. A fresh coat of paint can do wonders for curb appeal. If the screen door is broken, repair it and give it a glowing coat of fresh paint or replace it all together if you have to. People do notice the appearance of your front door. Replace it if it's in poor repair, paint it or have it refinished to make your home inviting.
Could your landscaping use improvement? During warmer months keep your grass well-watered and cut. Use a trimmer to give it that manicured look. Again, it's not expensive, but the condition of your lawn could be indicative of the condition of your entire home. Add fertilizer when appropriate. Edging can really create a finished look and it will make your yard easier to maintain. Consider adding pavers, landscape rock and decorative mulch in problem areas.
Trees should be trimmed of dead limbs and wild growth. The same goes for shrubs and bushes.
How's the concrete? Cracked, peeling and broken concrete is unattractive and uneven walkways can be dangerous. Consider repairing or replacing walkways that are unsightly or a hazard.
Ornamental vegetation, decor can complete the look. Creative additions include flowers, decorative mulch, a lovely wreath on the door, an attractive ornamental arrangement on the front porch, adorable window boxes and shudders. Don't go overboard, but these little additions can warm a potential buyer's heart with a little tact and talent.
How is the lighting? Decorative and sensible yard lighting can absolutely set a mood inside your home and outside! The right lighting will make your home sparkle and make it safe. Consult with a lighting specialist to determine the best way to improve your outdoor lighting and create a welcoming ambiance for selling a home in Enterprise, Utah.
Not sure what you need to do to improve your curb appeal? Call me! I would be glad to visit you and make recommendations about the most economical and sensible improvements to wow and woo home buyers.